December 20, 2011 – Ben Berry
Against the New Orleans Hornets, Greivis Vasquez debuted this Under Armour Juke SMU this past Friday by coming off the bench for an impressive 7 points and 6 assists all within nine minutes.
A black CompFit sleeve sits inside the mostly black sneaker upper and is set off by blue and gold accents to perfectly coincide with the uniform of the Memphis Grizzlies for the point guard. Under Armour strategically places Vasquez's "GV" logo on the inside heels of the sneaker also printed in gold.
The last Micro G Juke PE that we showed you belonged to the player who made this their first signature sneaker, NCAA Tournament Most Outstanding Player Kemba Walker.
Personally colorways have never been a deciding factor for me when choosing a sneaker, especially a basketball one, but with Black/Black-White and Black/White being the only two options it wouldn't surprise me to find out to hear that consumers are turned off of this sneaker for that reason alone.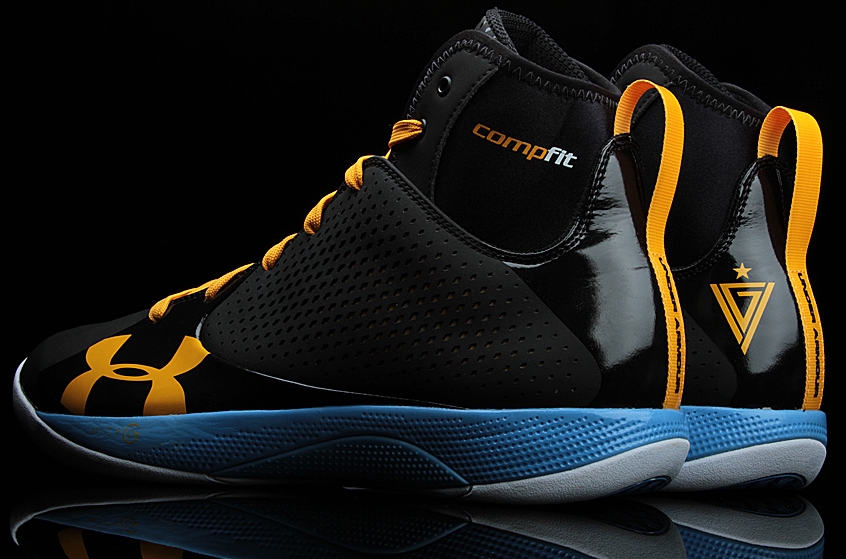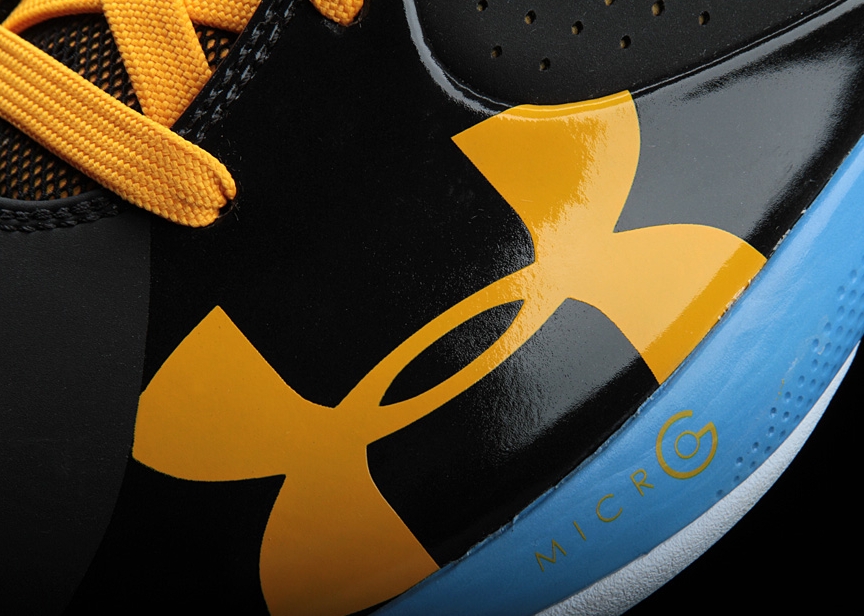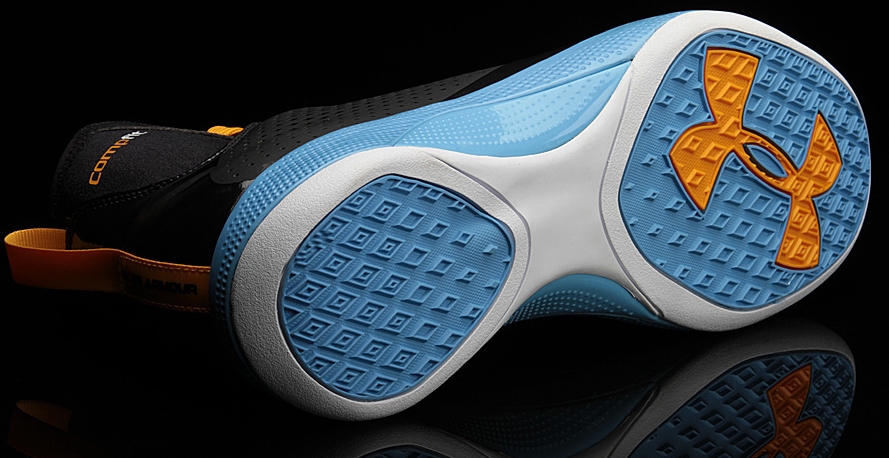 Since his days as a Terrapin at the University of Maryland, Vasquez is no stranger to UA Basketball sneakers as he was rocking models like the original Micro G Prototype and being 25% of Under Armour Basketball's professional roster, I look forward to more Grizzlies-inspired colorways. The Bloodline would look good in these colors; just saying.