December 3, 2010 – THD Rumor Patrol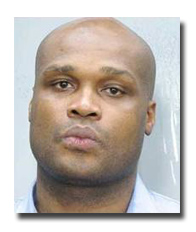 Antoine Walker it seems is a bit of a ladies man. Last we heard Walker was on the verge of bankruptcy, but I guess this plaintiff didn't get the memo as he's suing Walker for $5 million. Why? For stealing his woman apparently. Seriously….
Walker — who last played in the NBA in 2008 — is accused of putting the moves on an engaged woman a few months ago … and then laughing at her jilted man when she dumped his ass.
It's all in a lawsuit filed Tuesday in Chicago — in which Kevin Jenkins says he actually caught his lady having "an intimate moment" with Walker back in October — but when he approached the two, "Mr. Walker taunted and laughed at Jenkins with the intent of causing him emotional distress."
Jenkins claims he became such an emotional basketcase afterward, he thought about killing himself.
Now, he wants Antoine to fork over $5,000,000 for ruining his life.
Attempts to reach Walker were unsuccessful.
Read more details via TMZ Sports