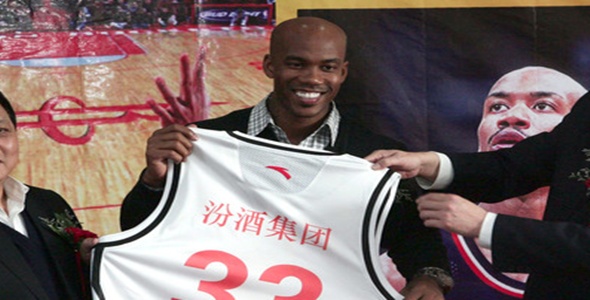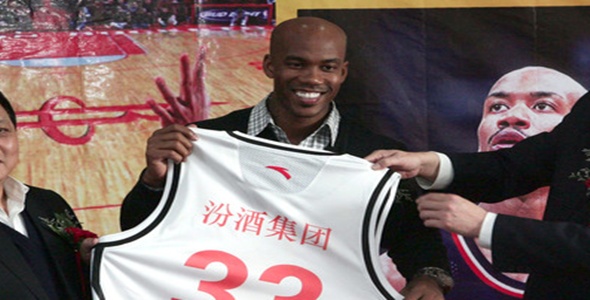 March 25, 2010 – Allen Moll
Who would have thought that the 33 year old, Stephon Marbury still had it in him? After playing limited minutes since the '07 season with the NY Knicks and Boston Celtics, Marbury has once again regained his swagger as a member of the Shanxi Brave Dragons in the Chinese Basketball Association. In fact, he has been so good that he was named the MVP of the annual North vs South Chinese League All Star Game .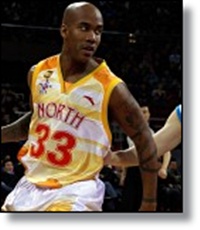 Marbury turned in a spirited performance by showcasing a few moves reminiscent of the And One Streetball Tour as well as exciting the crowd with a few three point shots from near half-court, to take home the award for the game's most outstanding player. Marbury was so popular in the Far East that the CBL even changed the rules by allowing the former NBA All Star to be the first non Chinese player to participate in the game. As for his actual performance in the game, he definitely showed he still has it by dropping 30 points and 10 assists. Reportedly, Marbury donated the money won as the game's MVP to a local Beijing elementary school.
While most fans here in the states figured this was the end of the line for the one time HS All American and NYC playground legend, Marbury has been extremely popular in China. He initially chose to play in China instead of accepting the one year deal offered to him by the Boston Celtics last Summer. It was surprising that he had any offers after all of the crying and glue eating nonsense, we all were witnesses to in the offseason. Steph chose to decline the Celtics offer to concentrate on building up his Starbury line of shoes and apparel. Then the Shanxi team came calling and he apparently decided to combine both is on court skills and entrepreneurial sense in China.
Marbury has done quite well on both fronts as he has sold shoes in record numbers while averaging 23 points, 9.5 assists, and 2.6 steals even though his squad struggled to win games and just missed the playoffs. With Steph's Shanxi team left out of the post-season, Marbury's season is officially over in the CBL and his future is uncertain. With Steph playing and excelling for 15+ games in China, he could be a viable option for a team in need of a back-up point guard because of injuries. Will he return next season to China where he is still under contract, or attempt to latch on with an NBA team for the playoffs?
Take a look at Steph's three deep 3-pointers in the CBL All Star Game:
Allen Moll is an avid NBA and College Basketball fan who watches and studies games religiously and coaches youth basketball in his native Lehigh Valley region of Pennsylvania.  Allen is a regular columnist for thehoopdoctors.com, Bleacherreport.com, UpperDeckblog.com, and his own site, Hoops Haven.