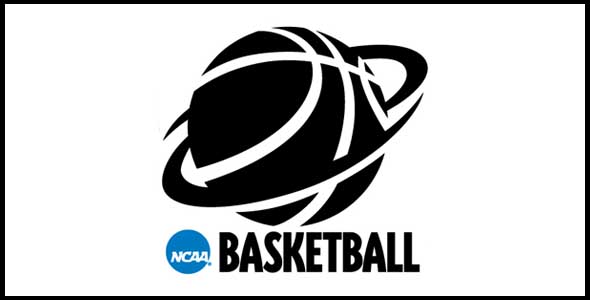 January 18, 2010 – Matt Anaya
Matt graduated from Southern Illinois University at Carbondale in May of 2007 majoring in TV Production. Matt is currently a writer at StaticMultimedia.com, TheBleacherReport.com, NationalSportsNation.com, SportsMixed.com, FanFever.com, Filmcatcher.com, 2 Much Swag, and TheHoopDoctors.com. Matt will provide you with insightful wit and an eager eye for sports.
It's not yet the madness of March, but the NCAA season is certainly heating up, here are some matchups this week that you wont' want to miss:
Monday
Texas (17-0, 3-0) @ KSU (15-2, 2-1)
Kansas State is only two tough losses away from being undefeated and welcomes the #1 team in the nation to Manhattan. Texas is coming off an overtime victory at home and Monday nights game is a great way to kick off the week.
Syracuse (17-1, 4-1) @ ND (14-4, 3-2)
Syracuse has been on a roll all season long and are coming off an emotional road victory against #9 West Virginia. ND also beat WV last week and look to hold their court against one of the best teams in the nation.
Tuesday
Purdue (14-3, 2-3) @ ILL (12-6, 4-1)
Purdue is in danger of losing their season if they lose their fourth straight conference game and badly need a road victory at ILL. The Illini come into the game in second place in the Big Ten and if can all but knock the Boilers out of the conference race with a home victory.
Clemson (15-3, 3-1) @ GT (13-4, 2-2)
Both teams are coming off emotional victories against UNC, including GT's road OT thriller. The Tigers and Yellow Jackets are looking to separate themselves from a heated conference race, as 2.5 games separate first from last in the ACC and it will only get messier if GT holds their court.
Northwestern (13-4, 2-3) @ Ohio State (13-5, 3-3)
Northwestern is coming off their version of hell week, as they split last week in games against Wisconsin and Purdue. It does not get any easier this week as NU's tourney hopes cling to every game and the Buckeyes are starting to turn their season around with Evan Turner's emergence.
Northern Iowa (16-1, 7-0) @ Wichita State (16-3, 5-2)
Northern Iowa is a bad loss to DePaul away from being undefeated and is looking to keep their conference record unblemished as they take on the Shockers in Whichita. UNI is two games up on WICH and will be in total control of the MVC if they win on the road.
Wednesday
Baylor (14-2, 2-1) @ KU (16-1, 2-0)
Baylor lost and gave up nearly 80 points to a bad Colorado team the last time they played on the road and if they play like that, then KU is going to blow them out. If Baylor wants to be taken seriously in the Big 12, then they have to show up and give the Jayhawks a fight.
West Virginia (13-3, 4-2) @ Marshall (15-2, 4-0)
West Virginia is coming off a home loss to Syracuse and is traveling to Conference USA's top team, the Thundering Herd of Marshall. Marshall has one of the best players in the nation, Freshman Center Hassan Whiteside, and the Herd will be trying to state their claim as the best team in West Virginia. Marshall is in first place in Conference USA and is looking to make the tournament for the first time since 1987.
Georgetown (13-3, 4-2) @ PITT (15-2, 5-0)
PITT looks to hold on to the top spot in the Big East as they host third place Georgetown in what should be another Big East classic.
Wake Forest (12-4, 2-2) @ UNC (12-6, 1-2)
Wake Forest could be coming into this game with three straight losses but they narrowly defeated Maryland at home in OT and gave up 90 points in their last game against Duke. Both teams are struggling as UNC has lost three of four including at home against GT last weekend.
Xavier (12-5, 4-0) @ Temple (15-3, 3-0)
Xavier brings their undefeated conference record into Philly to take on the ranked Temple Owls. Both teams have been taking care of business in conference season and only face each other once this season.
UTEP (11-5, 2-1) @ Memphis (13-4, 3-0)
For the first time in a long time Memphis is not in total control of Conference USA and will likely not go undefeated in conference this season. The Miners come into Memphis with a chance to win for the first time ever and will look to hand Memphis their first conference loss in years.
Thursday
Pepperdine (7-12, 3-0) @ Gonzaga (14-3, 3-0)
A battle for WCC supremacy as the leagues only unbeatens square off in Spokane.
Saturday
Texas (17-0, 3-0) @ UCONN (11-6, 2-3)
Texas has a chance to come into this week undefeated and leave it with two losses. The Horns have two very tough road games this week against two top 15 teams in the nation and this might the week where UK takes over.
Marquette (11-6, 2-3) @ Syracuse (17-1, 4-1)
MARQ has three conference losses by a combined five points including and will be ready to play a tough conference road game against one of the best teams in the nation. This should be one of the best games of the week.
Duke (15-2, 3-1) @ Clemson (15-3, 3-1)
Duke and Clemson come into this week tied for 2nd place in the ACC and the Tigers need to protect their home court if they want to be considered a conference contender. This should be another ACC classic and is one of the best games of the week.
Ohio State (13-5, 3-3) @ West Virginia (13-3, 4-2)
In the rare after New Years inter-conference game, OSU and West Virginia meet up of Morgantown for tournament preparation. OSU is turning their season around and West Virginia might be coming off two losses in a row as they play a tough Marshall team on the road.
Michigan State (15-3, 5-0) @ Minnesota (12-6, 3-3)
MSU brings their unblemished conference record into Minnesota, where the Gophers have not lost all season long. Minny defeated a tough OSU team at home a few weeks back and lost to the Spartans ten days before. Payback? This is the Big Ten Game of the Week.
BYU (18-1, 3-0) @ SDSU (13-5, 2-2)
BYU is a bad loss away to Utah State from being undefeated and bring their unblemished conference record into San Diego, a place the Aztecs have not lost this season.
Rhode Island (14-2, 2-1) @ Xavier (12-5, 4-0)
Rhode Island's only losses are to a ranked Temple team and a 12-4 VCU team and are trailing the Musketeers by 1.5 games in the Atlantic 10 standings.
UAB (15-2, 3-0) @ Marshall (15-2, 4-0)
UAB and Marshall are two teams that have a chance to dethrone Memphis as Conference USA champs this season and are battling for conference supremacy this weekend.
Morehead State (12-6, 7-1) @ Eastern Kentucky (13-6, 6-2)
Morehead State and Eastern Kentucky are in second and third place in the OVC, respectively, and both play the first place Murray State Racers to end the regular season. The two teams match up this weekend in what is one of the Mid Major games of the week.
Old Dominion (14-5, 5-1) @ William & Mary (14-3, 6-1)
ODU comes into Williamsburg one-half game behind W&M for CAA supremacy and only two games separate six teams. This should be one of the best conference races in the NCAA and I am sure not many people can name one team in the CAA, let alone what CAA stands for.
Illinois (12-6, 4-1) @ NU (13-4, 2-3)
The Wildcats lost an OT thriller last time these two matched up and if the Cats want to go dancing, they need to win at home.