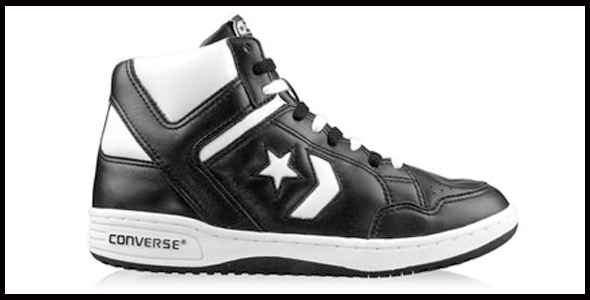 April 27, 2009
An immediate- and colorful- on-court favorite, the Converse Weapon sneaker became universally favored by professional, college and high school teams throughout the 1980's and '90s. Over twenty years later, its legacy and place in sport and culture continues to challenge the competition as Converse introduces it all over again- exactly like they did the first time. Silhouette features leather upper and rubber outsole, with very cool colorways. The re-release includes Black/White, White/Grey, and Purple/Yellow.
I'm personally rockin' the black and white colorways featured above, but I thought i'd include a pic below of the Lakers colorway available for you as well. The Weapons are retailing for $80 US. Converse spared no expense with an abundance of leather on these babies. They make for a fresh look with a pair of jeans, or ballin' at your local run.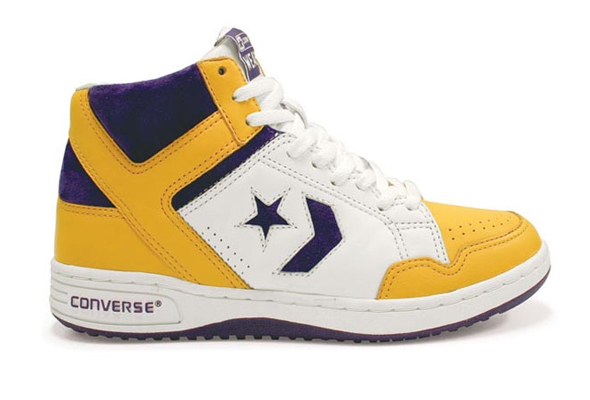 For a listing of shoe release information on the latest kicks check out our "KICKS" section.