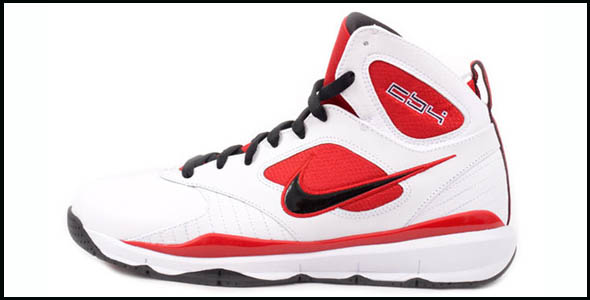 March 2, 2009
The Toronto Raptors are having a pretty ugly season thus far. Clearly a big disappointment. But one thing remains constant and that's the great play of Chris Bosh. He's a beast in the paint, but has a sweet mid-range game as well. The latest Chris Bosh PE isn't a Hyperdunk but instead we were given a heads up by one of Nike's PR reps on these 2009 Nike Air Huarache – CB4 Edition.
The Hoop Doctors all absolutely love the colorways, which aren't exactly screaming Toronto Raptors, but still clearly are fashioned after CB4's club. The CB4 symbol on the ankle area is pretty slick as well. No release or pricing information available to us at this point, so for now enjoy the view…
For a listing of shoe release information on the latest kicks check out our "KICKS" section.