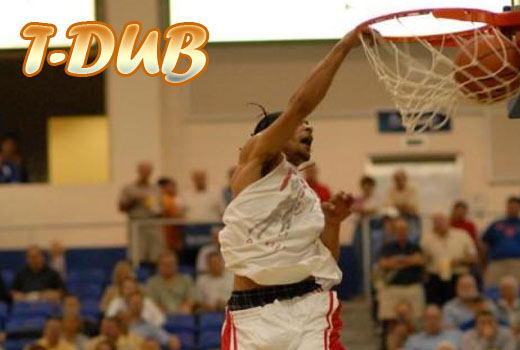 September 12, 2008 – Dr. Browntorious
Dear Reader of The Hoop Doctors. I must apologize on behalf of all of The Hoop Doctors, but specifically on behalf of our own Dr. Dime.  He may just be a liar. He hasn't necessarily been proven as such yet, but a video we received has evidence that is fairly damning. Dr. Dime this week posted a video of Spud Webb in the 1986 dunk contest and stated that he was the greatest little man dunker of all time. Over here at The Hoop Doctors we were all content to agree with Dr. Dime on the issue until…..a reader like you sent us the following video of a player named Terry Cournoyea or "T-Dub" who is only 5'9″ tall and clearly would give Spud Webb a serious run for his money. Check him out!
Now that you've seen "T-Dub" in action, who do you think would win in a head to head dunk contest in their primes, Spud Webb or Terry Cournoyea?
Let us know…