September 14, 2008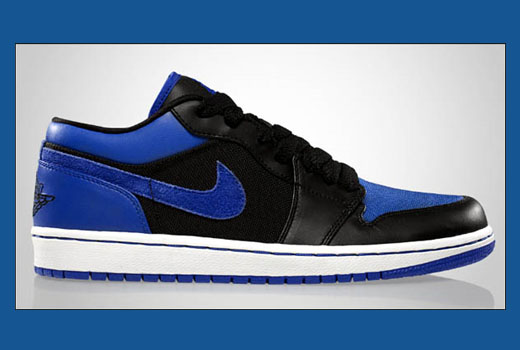 The Nike Air Retro Jordan I Low Phat series has recently been introduced to the public. These sneakers, however, will release three colorways on October 1st, 2008 (white/blue, black, white/black). The remaining two colorways (blue/black and red/black) will be released December 1st, 2008.
For a listing of shoe release information on the latest kicks check out our "KICKS" section.
This shoe review was powered by The 3D Sneaker. Check out their website!