September 19, 2008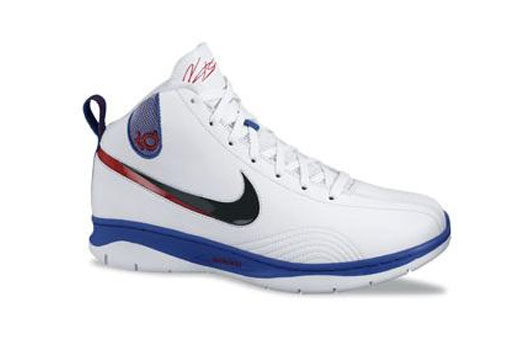 Kevin Durant is one of the up and coming rising stars in the NBA and Nike is branding him with his first signature sneaker. Last year, Nike put his initials "KD" on a pair of Nike Flight Skool's but this year there will be none of that. No release date set on these yet but look for them to drop close to the start of the basketball season. We normally only publish The Hoop Doctors "Sneak"-a-Peek once a week, but we just wanted you all to have a look right away at how sweet these fella's are going to be!
For a listing of shoe release information on the latest kicks check out our "KICKS" section.
This shoe review was powered by The 3D Sneaker. Check out their website!