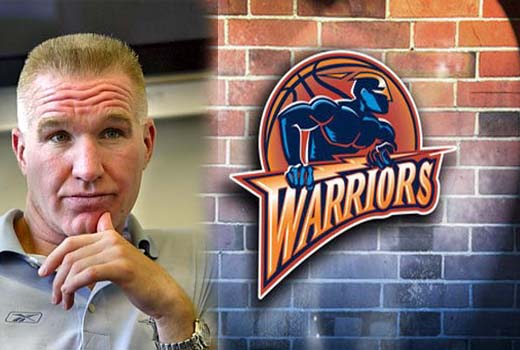 July 4th, 2008 – Dr. Dime
Is it just me, or are the Golden State Warriors starting to offer huge contracts to just about anyone with a recognizable name to NBA fans. I actually felt a bit bad for Warriors GM Chris Mullin when Baron Davis called his bluff in their contract extension negotiations and left for greener pastures in L.A. The Clippers were quickly willing to do what Mullin should have done immediately, which is to sign Davis to a longer term contract to solidify his future. But after the latest word from agent David Falk's camp that the Warriors have now offered Corey Maggette upwards of $6 million a year, Mullin and the Warriors are wreaking of desperation.


After two short years back to respectability in the Western Conference, the Golden State Warriors appear to be taking the express route to the 2009 NBA draft lottery. Not only has their superstar leader Baron Davis agreed to sign with the Clippers, but they have failed in attracting Gilbert Arenas, Elton Brand, and even now Corey Maggette despite the large contract offers they have tendered which are said to be bigger than what most other teams have been willing to pay for those free agents. To top it off there are rumors beginning to circulate that Warriors forward Al Harrington is considering a trade demand, and the contract extension negotiations with Monta Ellis are not going as smoothly as planned. Now with Ellis drawing significant interest from the Miami Heat and New York Knicks, even though he is a restricted free agent, the Warriors executives have got to feel like their world is coming apart at the seams.
I'm not advocating that GM's around the league should start to cave-in during contract negotiations every time one of their key players makes a demand, but after the past two seasons of rejuvenation the Warriors have experienced under the hand of a healthy Baron Davis they should have paid the man his due. Sure Mullin was most likely concerned about signing Davis to a long term contract after Baron had multiple injury riddled years with the Hornets, but Davis is still only 29 years old and after two seasons with very few health issues Mullin should have signed off on the 5 year demand with no questions asked.
As we have seen in the past week, sometimes these things snowball and one mistake can lead to another by trying to make up for the first. The first thing Mullin and the Warriors need to do right now is stop throwing around offers to every Tom, Dick, and Harry on the free agent market. Then they can regroup, and come up with a strategic plan to get the pieces around Monta Ellis and Stephen Jackson that they need to be successful in the short term, without giving away too many contracts and sacrificing their long term success. When in doubt think "What would Joe Dumars do in Detroit?" He certainly wouldn't be throwing around contract offers based on name recognition. The quality GM's in the NBA look at what their roster make-up is, do a gap-analysis on where they need improvement, then try and fill those gaps with the right people for the job.
After all the years of bottom feeding in the Western Conference, the Warriors owe it to the fans in Oakland not to just tank next year in hopes of hitting the lottery.