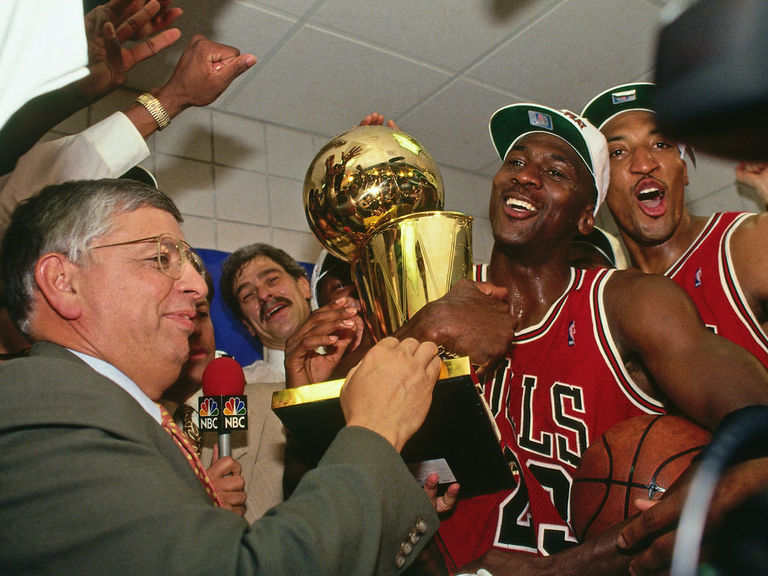 The National Basketball Association (NBA) is a league where legends were created and famous figures developed to influence the course of the sport. It is a veritable treasure mine of basketball history. NBA luminaries have left their marks on basketball fans worldwide, from hardwood courts to the pages of history. These people went above the limitations of the sport to become revered characters both on and off the court as cultural icons. The players who excelled in the sport and had a lasting impression on its history are explored in this fascinating voyage into the world of NBA superstars. This series explores the lives, careers, and legacies of these great players, from the towering magnificence of Michael Jordan's slam dunks to the sublime leadership of Bill Russell. So, you must have visualized all the upcoming profits and winning probability in your betting journey till now. NBA is a smart association to bet on, given the remarkable history-creating performances of the players here. Therefore, keep your focus on the article unless you get to the part of detailed reviews of NBA betting sites. We are here to make your work easier and guide you to the best!
Early Days of the NBA
The National Basketball Association's (NBA) early years were characterized by modest beginnings, a small number of clubs, and a goal to elevate professional basketball to a significant American sport. The National Basketball League NBL and the Basketball Association of America (BAA), two predecessor leagues, merged to become the NBA in 1949, where the league's origins can be found. Therefore, the NBA was created from this union.
The NBA had 17 teams in its debut season, and the game was a far cry from the high-flying, frantic action we watch now. Scores were frequently substantially lower, and players lacked the sophisticated abilities and athleticism of players in contemporary basketball. However, the league started to take off as one of the oldest NBA players, like George Mikan of the Minneapolis Lakers, captured the audience's interest.
Talented athletes who would later become sports icons, such as Bob Cousy, Bill Russell, and Jerry West, first came into their own in the 1950s. With 11 championships in 13 seasons, Bill Russell helped the Boston Celtics establish a dynasty still in effect today. These early years have provided the groundwork for the NBA's expansion and development, with each succeeding decade offering fresh perspectives, ground-breaking ideas, and increased international acclaim. The NBA's rich history and early legends continue to be essential to its ongoing allure, even though the game has changed dramatically since its birth.
List of the NBA Legends Who Revolutionized Basketball
Basketball has undergone numerous revolutions thanks to several NBA luminaries who have left an unmistakable impact on the sport. NBA players have proved their deserving legacy over the years, but there happens to be the best among these. So, here is the NBA legends list, which can increase your balance in a wealthy competition:
Bill Russell: Set the bar for defensive greatness while revolutionizing defense and shot blocking while guiding the Boston Celtics to 11 titles in 13 seasons. He is no doubt one of the best NBA players till now.
Wilt Chamberlain: He revolutionized scoring and rebounding with his extraordinary athleticism and shooting prowess, including the renowned 100-point game.
Magic Johnson: With his stature, passing prowess, and adaptability, Magic Johnson revolutionized the point guard position and helped the "Showtime" Lakers win several titles.
Michael Jordan: A global basketball icon who redefined scoring, rivalry, and clutch play while winning six championships.
Kareem Abdul-Jabbar: invented the skyhook jumper, amassed the most points in NBA history, and dominated as a center for 20 years.
Oscar Robertson: displayed all-around prowess as a guard during a season in which he averaged a triple-double.
Hakeem Olajuwon: helped the Houston Rockets win back-to-back championships and revolutionized post-play and shot-blocking as a center.
Shaquille O'Neal: dominated with stature and strength, revolutionizing the center position and leading many teams to championships.
Tim Duncan: The power forward position received foundational excellence and consistency thanks to him, and he helped the San Antonio Spurs win several titles.
Larry Bird: As one of the greatest forwards in NBA history and a pivotal figure in the Celtics-Lakers rivalry, Larry Bird elevated the shooting and teamwork arts.
Allen Iverson: popularized crossover dribble and rose to fame for his unrelenting play and scoring ability.
LeBron James: He pioneered modern player empowerment, revolutionizing flexibility by excelling at various positions.
Stephen Curry: changed how long-range and three-point shooting was done, completely altering how the game was played.
These giants created a lasting impression on the court and helped basketball develop and become more widely known. Moreover, their improvements and contributions are why they landed on the list of top NBA players of all time.
Modern Era of the NBA
One of the most well-known and generally regarded sports leagues in the world continues to be the NBA. Domestically and abroad, it has become increasingly popular in the United States. Here are some important elements that contribute to the NBA's current popularity:
Global Fanbase: Millions of followers follow the NBA in Asia, Europe, Africa, and Latin America. The NBA has a sizable global fan base. The league's attempts to promote the sport internationally, such as international games and outreach initiatives, have greatly contributed to its appeal on a global scale.
Media Coverage: NBA games and material are available to fans worldwide thanks to extensive broadcast and digital media coverage. The league's collaborations with numerous media channels, including ESPN and TNT, ensure widespread coverage.
Innovation and Playing Style: Modern fans connect with the NBA's emphasis on a quick-paced, high-scoring style of play. The popularity of three-point shooting and highlight-reel dunks still enthralls fans.
Fantasy Basketball and Gambling: As fans now have more opportunities to interact with the game, there has been a boom in fantasy basketball leagues and sports betting.
Social advocacy: Supporters of the NBA who value the league's attempts to solve significant societal concerns have embraced the league's dedication to social justice projects and player advocacy.
Social Media Presence: The NBA is quite active on social media, where it interacts with fans, posts game highlights, and advertises the sport. In addition, players are quite active on social media, interacting with their followers there.
International Players: The NBA's global popularity has been further expanded by the presence of great international athletes like Luka Doni, Joel Embiid, and Nikola Joki, whose professional careers are closely followed by fans in their native nations.
Superstar Players: LeBron James, Stephen Curry, Kevin Durant, and Giannis Antetokounmpo are just a few of the NBA's most recognizable and marketable sportsmen. These athletes attract a lot of audience interest and attention.
Marketing and Merchandising: The NBA's marketing and merchandising initiatives, such as selling jerseys, clothing, and memorabilia, have been successful and well-liked by fans.
Events: The NBA holds several events, such as the NBA All-Star Weekend, which features the Slam Dunk Contest and the Three-Point Contest and attracts a large audience.
It's crucial to remember that the popularity of the NBA can alter over time, depending on things like player accomplishments, league efforts, and world events. I suggest checking recent news and publications from reliable sources in sports and entertainment for the most up-to-date information about the NBA's popularity.
How to Make Money in the Basketball Betting Arena?
So, here comes the most awaited part of the article, which includes detailed reviews of NBA betting sites. Basketball betting can be fun using the right strategies at the right time. However, it would help if you always went responsibly and cautiously because it entails some danger to your money. Even though there is no surefire way to win at basketball betting, the following advice can help you make better choices:
Research: Keep up with team and player statistics, injuries, and performance patterns through research and analysis. Understanding the game's dynamics requires research.
Bankroll Management: Establish and adhere to a spending plan for your gambling. Limit the amount you bet to what you can afford to lose.
Continual Education: Keep abreast of basketball news and trends while advancing your knowledge and skills in betting.
Finance Growth Objectives: Set attainable targets for the expansion of your money. Instead of seeking immediate wealth, concentrate on long-term success.
Consult a professional: For insights and picks, think about speaking with expert sports analysts or handicappers, but proceed with caution and conduct your research before taking anyone's advice.
Conclusion
Although it might be thrilling, betting on the NBA legends has special obstacles and factors to consider. As you've seen, betting on legendary players from the illustrious past of the National Basketball Association offers an exhilarating mix of sport and nostalgia. But it's important to approach such betting ventures with extensive research and a cool-headed plan. However, always invest in the best betting sites the NBA legal. Furthermore, the NBA's heroes are renowned for their amazing courtside performances, but in sports betting, previous success does not always guarantee future success. One needs to use historical knowledge, statistical analysis, and an awareness of contemporary sports dynamics to succeed when betting on NBA superstars. Remember that careful money management, selective betting, and ongoing learning are crucial elements of a winning betting strategy.