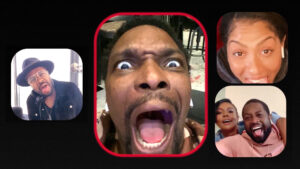 Today, Budweiser unveiled a contemporary and timely version of its iconic "whassup" commercial as a reminder for America to prioritize check-ins with loved ones as the country endures unprecedented social isolation to combat COVID-19. The new spot is part of a broader PSA that features weekday programming across Budweiser's digital platforms to encourage check-ins with family and friends.
The original "whassup" ad rose to pop culture prominence in 1999, creating a widely-used catchphrase that manifested itself in different corners of culture and achieved industry-wide acclaim. Now, Budweiser was compelled to bring back the commercial for today's times as the country comes to grips with uncertain periods of isolation. Bud has collaborated with Dwyane Wade and a collection of athletes, musicians and celebrities from his close network to bring back the commercial as a PSA for connecting with each other in order to stave off isolation and
loneliness.
The first episode shows Wade and his wife, actress Gabrielle Union, checking in on his former Miami Heat teammate Chris Bosh, 2x WNBA MVP and star of the Los Angeles Sparks Candace Parker, and DJ D-Nice during one of his immensely popular 'Club Quarantine' dance parties.
A second episode featuring Wade, Union and other stars will premiere later this month.
Everyday at 6:00 PM EST, Budweiser will be offering its community the chance to say "whassup" through a host of interactive activations on its social platforms. This is headlined by "whassup" live chats every Thursday via Instagram Live on @BudweiserUSA where different celebrities will check in while having a Bud and answering questions submitted by fans. The program will kick off with Dwyane Wade on Thursday, April 30 at 6:00 PM EST. A full list of activities can be found in the notes section.