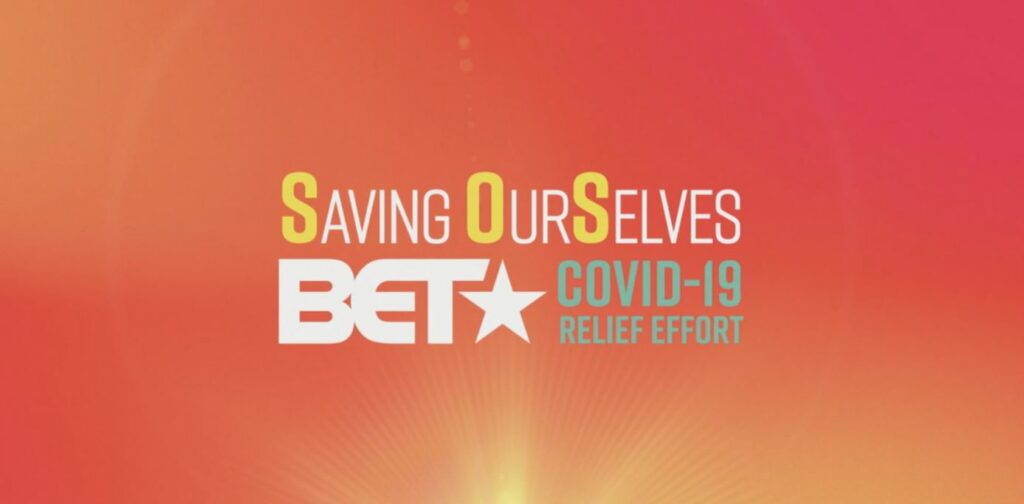 The Corona Virus is affecting African Americans at a greater rate than most across the country. This is why last night's "Saving Our Selves: A BET COVID-19 Relief Effort" Special was so important to our community, as some of the biggest names in entertainment came together virtually to donate and raise money for those impacted by COVID-19.
If that, and the fact that Hip Hop and R&B go hand in hand with basketball culture, we also want to support this great initiative by BET because they are a part of our own history. Many of our readers likely don't know that in the early days The Hoop Doctors trying to build this site and grow our readership, we were part of the BET Ad Network, circa 2007-2009. This gave us the early funds to be able to take on more writers and cover more of the news and blogs of the NBA ecosystem.
Use the hashtag #BETCovidRelief to join the conversation and amplify the message with likes and shares of those still interacting with the program. Leave your thoughts as well!
Ludacris & Jermaine Dupri Welcome To Atlanta
John Legend
Kirk Franklin, Kelly Price & More Performance
Buju Banton
Charlie Wilson