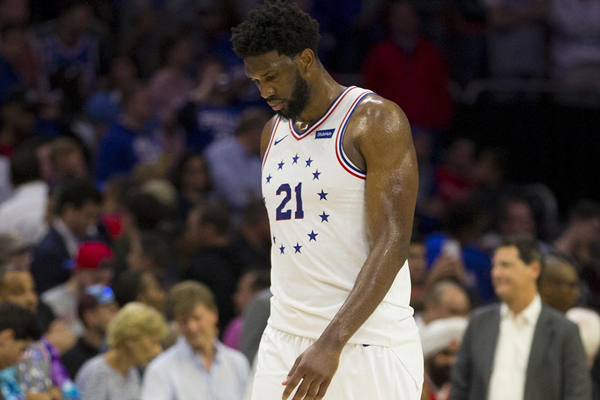 Joel Embiid's lethargic performance in Sunday's Game 4 loss to the Toronto Raptors can now be explained.
After dealing with a bout of gastroenteritis last week, Embiid was reportedly sick prior to the game and was forced to have an IV at 6 am ET after staying up all night. This current illness is unrelated to the stomach flu that plagued him during Game 2.
76ers head coach Brett Brown confirmed during his postgame press conference.
"He just kind of willed his way through it."

Sixers coach Brett Brown gives props to Joel Embiid, who woke up unsure if he would even be able to play in Game 4. #NBAPlayoffs pic.twitter.com/7aVY4bTPJH

— NBA TV (@NBATV) May 5, 2019
Embiid played 35 minutes and put up 11 points, eight rebounds, seven assists, two steals, and two massive blocks.
The best-of-seven series heads back to Toronto on Tuesday.