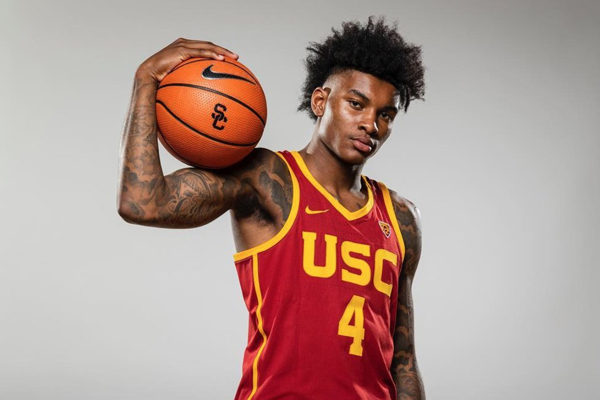 According to USC head coach, freshman Kevin Porter Jr. has been suspended indefinitely for undisclosed "conduct issues."
Porter has been battling a thigh injury this season while still managing to stand out as a potential top 10 draft recruit. However, now that he has been suspended, the remainder of his season as well as his standing in the NBA draft are suddenly in doubt.
"We'll re-evaluate his future with the program this week," said head coach Enfield.

"It's very disappointing. We need all our players to be healthy and available. The last thing you want to do as a head coach is suspend any of your players, but when there's conduct issues, we have no choice."
The length of the suspension is indefinite, but it's possible it extends beyond one game to potentially the remainder of the season. The LA Times said in its report that Enfield indicated Porter Jr. might have played his final game with the Trojans.
Porter Jr. issued the following statement on Twitter.
With my family till the end! ??? pic.twitter.com/AnP0bZbSar

— Kevin Porter Jr (@Kevinporterjr) January 14, 2019
Porter is averaging 10.7 points and 3.4 rebounds in 22.3 minutes through seven games.