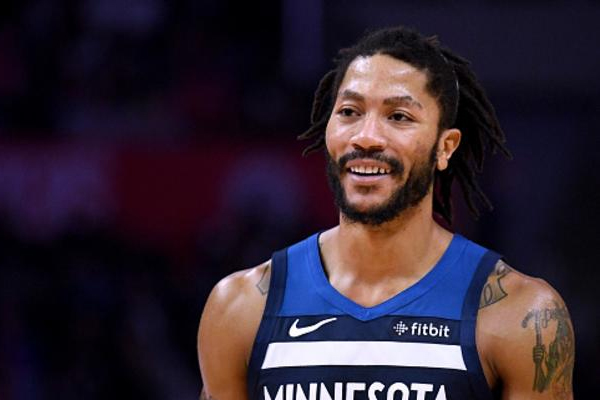 Timberwolves guard Derrick Rose apologized Monday for saying that his doubters should "kill yourself."
Rose used the phrase when asked how he would move forward without coach Tom Thibodeau.
"I have a lot of confidence in myself," Rose said Monday. "Thibs was just the coach that believed in me. I mean, he jump-started my career again and for that, I'll always be thankful. But everybody that thinks that it's gonna stop, kill yourself. It's just not."
"Even coming here (to Minnesota), everybody didn't know I was gonna play this way," continued Rose, who scored a career-high 50 points in a game in late October. "He believed in me, I believed in myself, my family believed in me. … Like I said, for everybody that think that I'm not gonna play the same way, kill yourself, because I believe in myself."
He later tweeted an apology, saying he meant it as a "slang term" rather than an instruction for people to harm themselves.
I messed up by using the slang term "kill yourself" today in response to a question about whether I can continue to perform without coach Thibs. I did not mean it literally and regret using it so I apologize.

— Derrick Rose (@drose) January 7, 2019
Rose was coached by Thibodeau both in Chicago and Minneapolis. He thrived under Thibs and was a three-time All-Star in Chicago and league MVP in 2011. This season Rose is averaging 18.9 points and 4.8 assists per game while shooting a career-high 46.2 percent from 3-point range. He now has had his highest scoring average and Player Efficiency Rating since the 2011-12 season and according to him it's all because of Thibodeau.