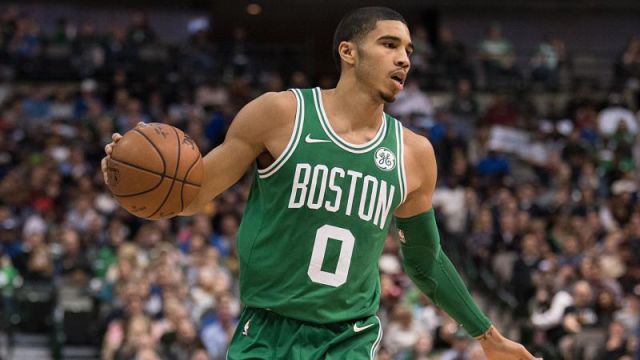 We are a mere two weeks away from the start of the 2018-19 NBA season, a perfect time to anticipate what to expect to see unfold over the next eight months or so (another Warriors title, yawn). It's a good time to take a snapshot of where we are in the league and who figures to be its best players heading into the season.
The Hoop Doctors has decided to rank their top 50 heading into the 2018-19 season (we promise they won't be as crazy as ESPN's NBARank) let the fiery barbershop debates begin.
Here are players 50 through 41…
50. Tobias Harris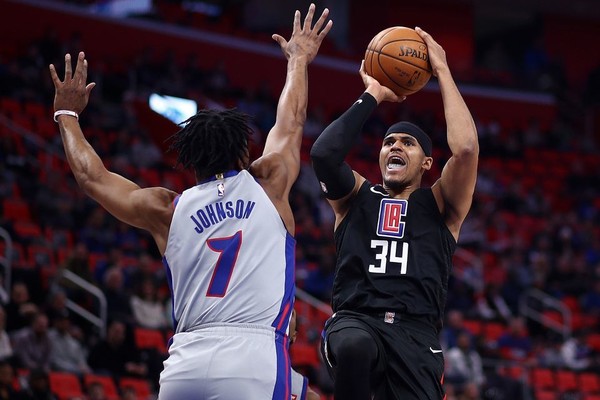 I am sure few people will have Harris this high, but the fact of that matter is that Harris has quietly evolved himself into being a very efficient scorer and one of the best scoring combo forwards in the NBA.
Harris averaged 18.6 points and 5.5 rebounds in 34.5 minutes per game for the Pistons and Clippers last season, but what is most impressive is how efficiently he did it. Harris shot 46% from the field and made a big improvement with his deep ball, shooting 41.1% from three last season. Throw in an 83% free throw percentage and you have a very efficient offensive talent in the NBA that is still only 26.
He has a chance to be a premier player for the Clippers this season and could average over 20 points per game for the first time in his NBA career.
49. Gary Harris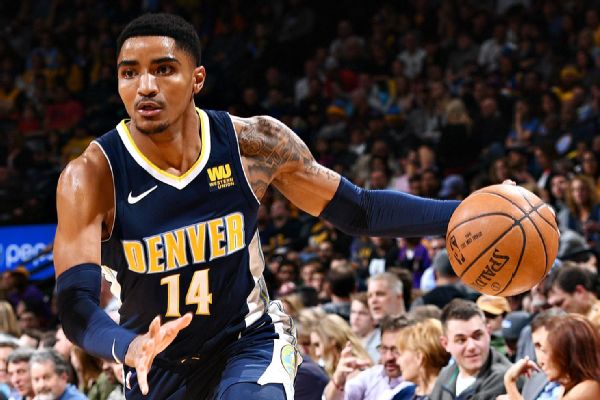 Harris carries a lot of value around the league as teams have tried to pry him from the Nuggets, but the Nuggets have made him untouchable in any trade talks.
That may be warranted, as any time you have a 24-year-old shooting guard that can give you 16-18 points a night while shooting almost 50 percent from the field, almost 40 percent from the three point line and over 80 percent from the line, you do whatever you can to hold on to him.
Harris is just entering his prime and it will be very interesting to see what kind of player he can develop into. At this point he is a very good starter and third scoring option, could he become a star?
48. Otto Porter Jr.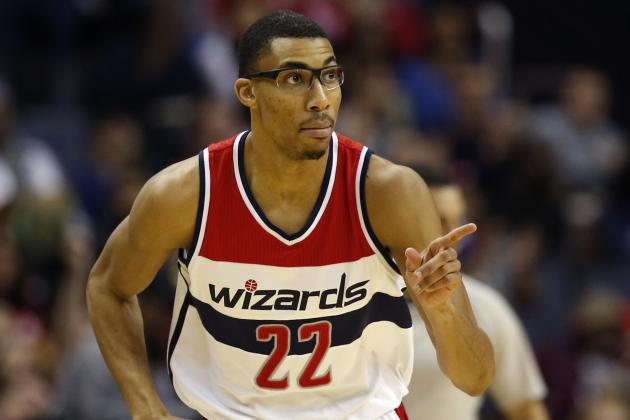 Otto Porter is near the top of the overlooked and unheralded player list (although he is not paid like that) as the backbone of a competitive Wizards team for the past four seasons.
Porter is incredibly efficient offensively as a catch-and-shoot guy that doesn't need to be the focus of an offense to be effective, and he is one of the better defenders at his position in the NBA.
Look at Porter's stats from last season:
PPG: 14.7 REB: 6.4 AST: 2.0 FG%: 50.3 3P%: 44.1 FT%: 82.8
Throw in an 18.6 Player Efficency Rating and +1.2 defensive rating and you have an all around NBA player.
47. Lou Williams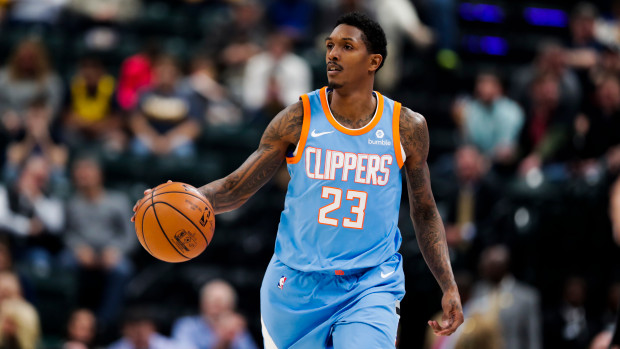 Always viewed as a great scoring option off of the bench who can heat up in a hurry (which is accurate), Williams proved last season that he can be the go-to scorer for an NBA team with his career year with the Clippers.
Williams garnered legitimate All-Star buzz last season as the best player for a Clippers team that was in the western conference playoff hunt until the very end.
He had career highs in scoring with 22.6 points, field goal percentage at 43.5% (admittedly still not ideal) and free throw percentage at 88% and took over games with his elite scoring ability at times.
46. Eric Bledsoe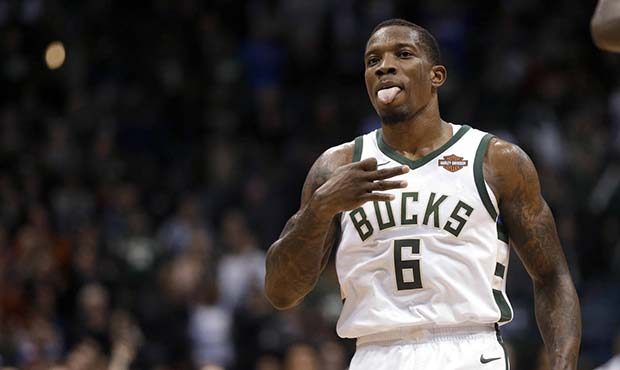 Bledsoe is that classic mid-tier starting NBA point guard that has never quite reached All-Star level although he has been close (most notably in Phoenix in the 2016-17 season).
He is an athletic, strong point guard that can get into the teeth of a defense and finish around the rim that has never developed a consistent three-point shot or been able to limit his turnovers enough.
He is still a guy who can give you 18-6-5 on a nightly basis though and be a decent defender while doing so and that his why he makes this list.
45. Mike Conley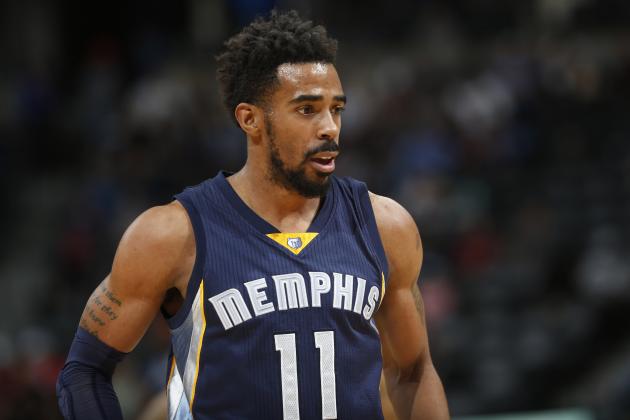 While some may call me crazy for including Conley on this list coming off of a lost season as he dealt with Achilles issues, a bad sign for a point guard on the wrong side of 30, I am giving him the benefit of the doubt.
No point guard has been better at controlling the tempo of a game in recent years and if Conley is able to be healthy this season and regain some of his burst, he is still a guy who can average 18 and 6 while shooting an efficient percentage and being one of the elite defenders at the most difficult position to defend in the NBA.
Conley is a leader, a veteran and a point guard through and through and he was a top 30-35 player in the NBA heading into an injury-plagued 2017-18 season, I think he regains some of that form.
44. Goran Dragic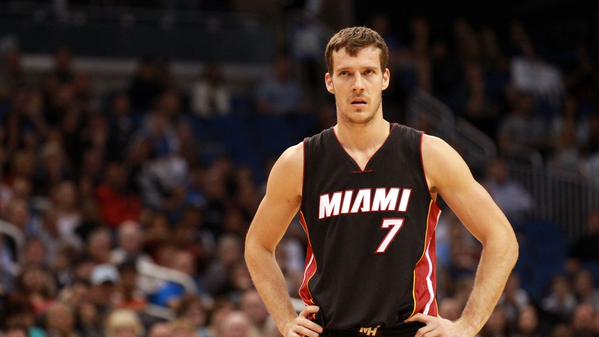 Speaking of point guards who have been knocking on the door of All-Star caliber for years (he was All-Star caliber in 2013-14, as he made an All-NBA team despite no All-Star nomination).
While Dragic didn't have quite the season that he did in 2016-17 for the Heat, he still was the best player for a 44 win Heat team and was their leading scorer.
Dragic is one of the best fast break point guards in the league with his ability to go coast to coast in a hurry and finish in the lane amongst the trees.
While I think this may be the last season he is at this level, he still deserves a spot in the top 50.
43. Jayson Tatum
Some people are going to throw a fit that Tatum isn't higher on this list (he was 24 in NBARank) after what obviously was a very impressive postseason performance, but we need to pump the brakes just a bit on a player who is still in development mode.
He performed well when thrust into more of a go-to scorer role in the postseason, averaging 18.5 points per game, but he still averaged 13.9 points and 5.0 rebounds during the regular season, not star numbers. The most impressive parts about Tatum are his footwork and feel for the game at the 20, he plays beyond his years, and the fact that he shot 43% from three during the regular season.
Tatum will likely be a star in the this league, but I am not being a prisoner of the moment and launching him up to a superstar level already.
42. Marc Gasol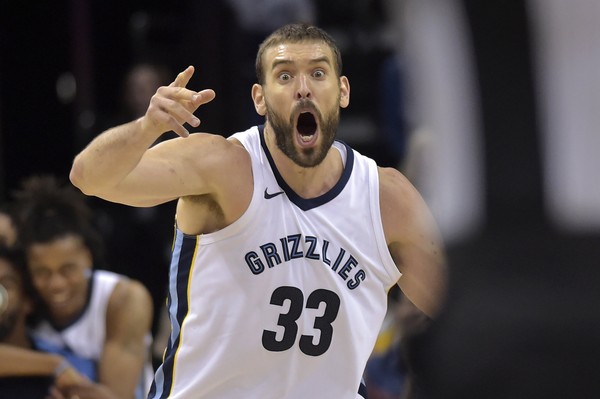 Gasol has his worst season in years in Memphis last season, but that was mostly a result of him being visibly frustrated while playing with G-League level talent virtually all season on a team that was clearly tanking.
Gasol is 33 and entering the downside of his NBA career, but his game has never been predicated on athleticism or quickness and he is still the highest IQ big man in the league with his passing ability, post presence and general feel for the game.
Much like Conley it may be his last year on a list like this, but I am giving one of the best centers in the NBA over the past decade the benefit of the doubt.
41. Clint Capela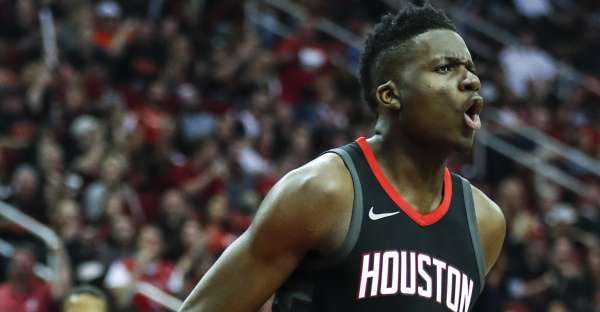 There is a reason teams were willing to pay Capela $20 million a season this summer despite a tight free agency market.
While we know that playing with two of the five best distributors in the NBA maximizes Capela's value, having a guy in the middle who can be a top-notch rim runner and play at a fast tempo while averaging 14-11-2 on 65% shooting is a huge asset.
Capela is one of the best rim protectors in the NBA and is the x-factor that makes the Rockets even more dangerous on both ends with his ability to grab the defense's attention on the pick-and-roll with Harden or Paul and be the anchor of a really good defensive team.