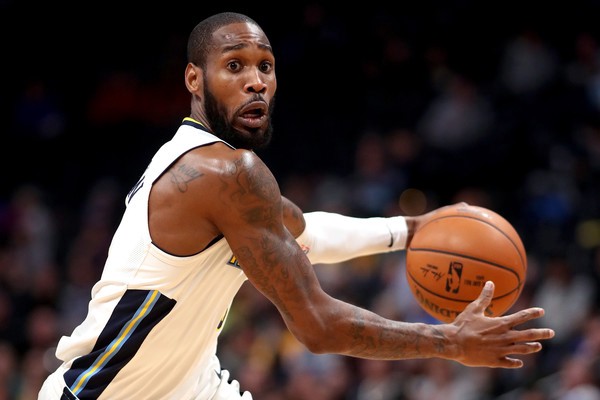 Will Barton is going to be out of action for some time.
After being carted off the court during the Denver Nuggets' win over the Phoenix Suns, the swingman had an MRI and was diagnosed with a strained groin, per The Athletic's Shams Charania:
Sources on @TheAthleticNBA @watchstadium: Denver starter Will Barton has suffered a strained groin and his timetable for return is unclear. Barton underwent MRI today after being carted off floor in Saturday's win over Phoenix.

— Shams Charania (@ShamsCharania) October 21, 2018
Indefinite timetables are always scary-sounding. This one is no different. Yes, Barton could be out for just a few weeks. But head coach Mike Malone felt the need to clarify he wouldn't miss the entire season, per the Denver Post's Mike Singer:
Mike Malone said team thinks Will Barton avoided anything season ending, but he'll be out for "foreseeable future."

— Mike Singer (@msinger) October 21, 2018
The foreseeable future at the very least implies multiple months of missed action, which could prove detrimental for the Nuggets. Although they unseated the Golden State Warriors on Sunday night, they're not particularly deep—especially with Isaiah Thomas still working his way back from a hip injury. Barton had been promoted to the starting lineup to begin the year, and the Nuggets don't have many other 2-guards or wings from which to choose.
Torrey Craig started in place of Will Barton on Sunday and played on the defensive side. He should beef up their stopping power, but the Nuggets will find it slightly more difficult to replace Barton's off-the-bounce pizzazz. Really, this could end up being a loss as significant as Paul Millsap's absence last season.