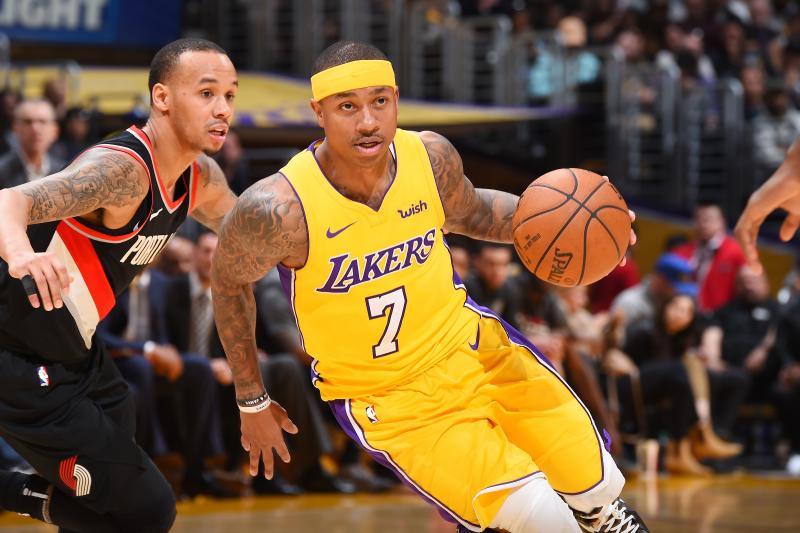 The Denver Nuggets' have failed to make the postseason for the past five years. Isaiah Thomas doesn't see that drought reaching Year No. 6.
Sitting alongside Jamal Murray, Thomas made a pretty definitive, yet off-handed, statement about how the Nuggets are going to make the playoffs this season:
"It's a long season of 82 games—plus the playoffs, which we will be making this year." – IT. pic.twitter.com/EBTv3xDI4Z

— Denver Nuggets (@nuggets) August 24, 2018
I mean, you have to at least appreciate his confidence in his new team. And as far as bold proclamations go, this one is hardly unjustified—or even the least bit bold. The Nuggets almost made the postseason last year, but fell in what became a play-in game with the Minnesota Timberwolves. Remove Paul Millsap's injury from their trajectory, and they're probably a playoff squad.
Assume full health for this year, and you reach the same conclusion. The Nuggets' depth is a little questionable, mainly on the wings, but their starting lineup projects as a statistical terror, and Thomas should provide a nice second-unit spark. The minutes he ends up playing beside Nikola Jokic, while a defensive chore, could amount to one of the most potent offensive arrangements in the league.
A lot of this, of course, rests on Thomas successfully returning from his March hip surgery. He's on record saying he's fine and ready to go, so this recovery might be smoother and more productive than the one he experienced in Cleveland. But the Nuggets' bench will be appreciably weaker if he's not himself.
On the flip side, no matter what version of Thomas they get, they should still be able to ride the Western Conference's postseason wave. Theirs is not a fate tightly tethered to him.