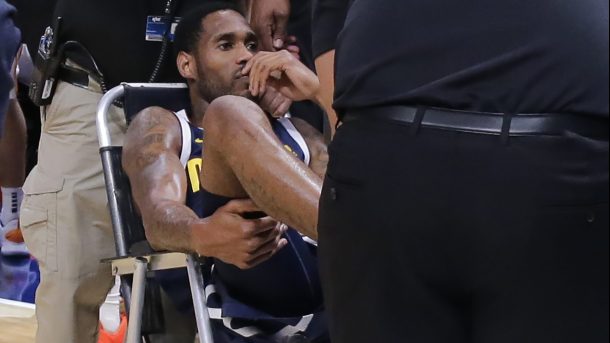 Will Barton has been one of the most underrated and under the radar players in the NBA to the average basketball fan over recent years, but he has become a sixth man extraordinaire and quietly one of the better wing players in the league for the Denver Nuggets.
He was off to a fast start this season for the 3-0 Nuggets as well, averaging 16.5 points on 55.6% shooting from three in 27 minutes per game.
He went down in the 3rd quarter of the Nuggets game against the Suns on Saturday night.
He is reportedly out for five to six weeks while recovering from a groin injury.
Nuggets guard Will Barton (Adductor muscle) will have surgery tomorrow and is expected to be out 5-6 weeks, a source said.

— Marc J. Spears (@MarcJSpearsESPN) October 22, 2018
The good news is that it looked like it may have been much worse as he was carted off of the court, the bad news is that groin injuries are the kind that linger for a while so it could affect his performance when he returns to the court and hamper him the remainder of the season.
Here is to hoping Barton returns to form for what has been a very good and very fun Nuggets team thus far.