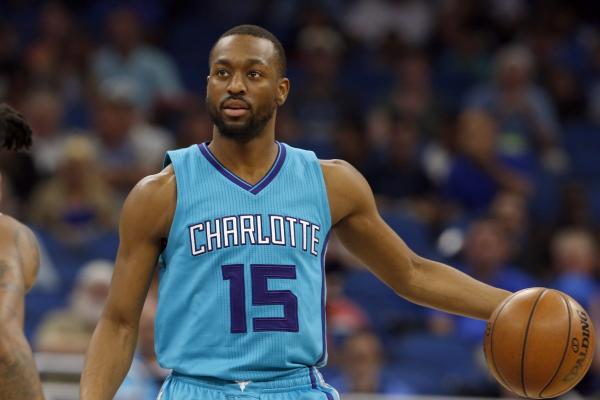 Kemba Walker is in the final year of a four-year, $48 million contract with the Hornets and his play thus far in the 2018-19 season is showing why he is one of the most under paid players in the NBA.
Walker is averaging 35.3 points through his first three games and has made an NBA record 19 three-pointers.
He has led the Hornets to a 2-1 record and was one shot away from having a Charlotte team desperate to get back to the postseason out to a 3-0 start with a one point loss to Milwaukee to start the season.
It will be very interesting to monitor Walker's situation with Charlotte this season as if the team happens to go south before the trade deadline the Hornets could decide to blow it up and use their best asset as a trade chip to acquire more young talent or picks.
Walker has been mostly quiet about his impending free agency, but has stated that he would like to stay in Charlotte.
If he continues to play at an MVP level it would be crazy for the Hornets to let him walk or trade him this season as the 28-year-old point guard is in his prime and should play at a high level for another four or five seasons at least.
If Walker has the Hornets in the thick of things in the eastern conference you can bet he will be in a Hornets uniform next season. If they hover below .500 like they have the past few seasons Walker could be on a contender come February.