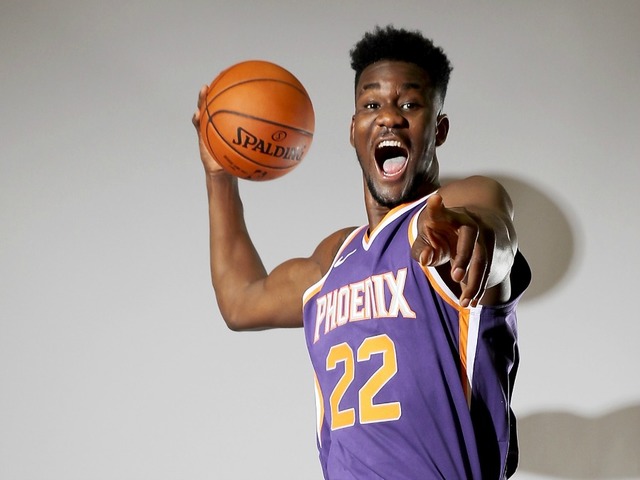 In the 50 years of the Phoenix Suns franchise they had never had the No. 1 pick in the NBA Draft until the 2018 NBA Draft.
They chose Arizona Center DeAndre Ayton with that pick and they may have found their first truly great center in their franchise's history as well, at least that is what they are hoping (Shaq was over the hill by the time he got to Phoenix).
Ayton looked every bit the part of future star in his preseason debut on Monday night with an impressive 24 point, nine rebound and three block performance.
Number two pick Marvin Bagley wasn't quite as effective, scoring seven points in 25 minutes off of the bench.
Ayton really does have all of the tools to be the NBA's next great center and while this is putting the cart before the horse, I think he will be a hall of fame player someday.
The Suns could use a player like him and young star Devin Booker to try and end their playoff drought of eight seasons.