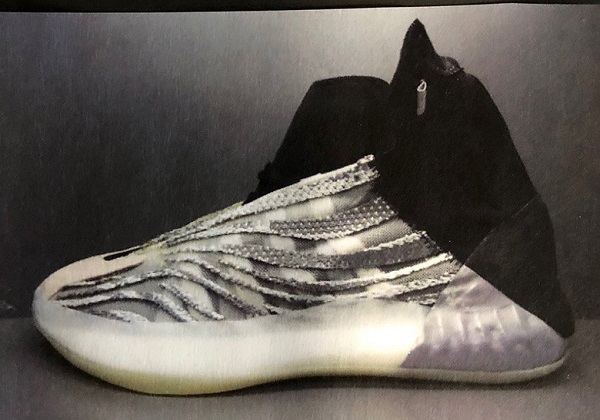 In addition to being a rapper (and a full-fledged lunatic), Kanye West has been a shoe designer for some time now.
People flock and pay ridiculous amounts of money when his newest "Yeezy" shoes drop and he has recently released his first basketball shoe.
The NBA won't allow its players to wear the shoe this upcoming season, and no not because of his political views (although I wouldn't be mad at that), it is because they are reflective…
Kanye West's new basketball shoe may be banned by the NBA: https://t.co/RlFygvvTuc pic.twitter.com/zu6Ucojyag

— ESPN UK (@ESPNUK) October 2, 2018
From ESPN's Nick DePaula:
"Kanye West is expected to debut his first-ever Yeezy basketball sneaker on the feet of Adidas athletes during the upcoming NBA season. But the league office would ban the current version of the sneaker on court because of its gleaming, reflective-material heel, according to industry sources.

While the league office has yet to receive and formally review the new Yeezy basketball shoe in person, the version shared online by West would not be permitted on court as is, according to a source. Alternative versions of the sneaker that don't incorporate the reflective material would likely be approved."
The NBA is 100% correct in this stance, it likely will only add more intrigue to Kanye's shoes though and help him sell more.
If you are supporting anything he puts out at this point, especially after his most recent Twitter rant, I would take a hard look in the mirror, but that's just me. This is coming from a former super fan that considered him his favorite rap artist in the past.