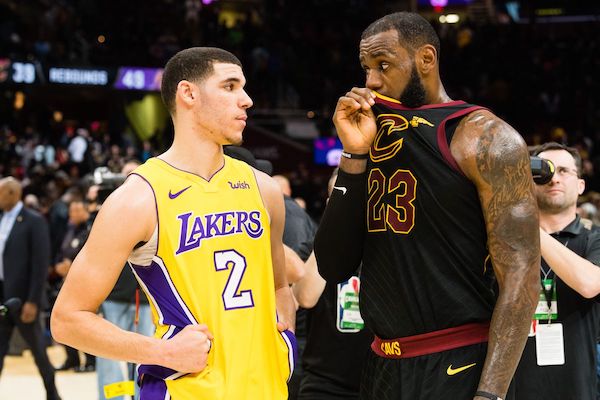 It appeared last season that we were headed for an era where the Lakers were Lonzo, and let's be honest, LaVar's team.
Insert LeBron James and a veteran point guard like Rajon Rondo and not only are the Lakers no longer Lonzo's team, he apparently isn't even a starter…
Per Dave McMenamin of ESPN:
"Luke Walton told me today that Rajon Rondo will be the Lakers' starting point guard to start the year."
In all fairness Lonzo is still currently recovering from an off-season knee surgery so this could just mean for the time being, but it feels like this is Rondo's job to win essentially as he will be more than a mentor to Ball, he will be given more responsibility with him.
While I think Rondo gives this Lakers team a better chance to win in 2018-19, I actually think Ball should get the first crack at starting alongside LeBron James if for no other reason than seeing how he he fits alongside LeBron from the get go. The Lakers need to figure out their best lineups in the first few months and whether Ball is still a part of this new future sooner rather than later to maximize this season and his trade value.
Rondo has shown the past few seasons that he can still be a really good starting point guard when playing basketball that means something. I have a feeling Ball never gets his starting job back in Los Angeles.