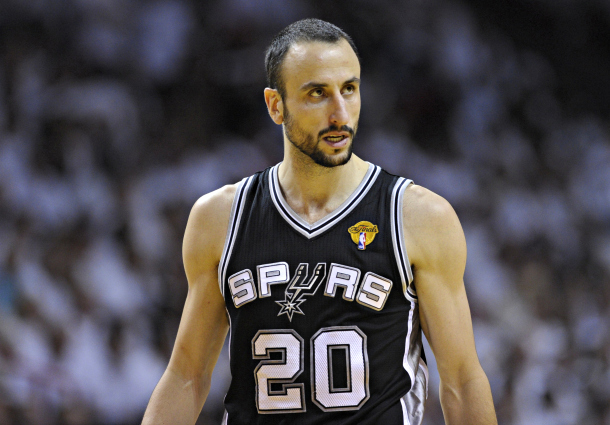 Manu Ginobili announced his decision to hang it up in the past few weeks after a hall of fame caliber professional basketball career that spanned 23 years, including 16 as a member of the San Antonio Spurs.
So with all of the awards, recognition, the rare designation of being one of a select non-American born basketball players to have won a gold medal since the 1992 Olympics (Argentina won the gold in 2004) and four NBA titles, what was his crowning achievement?
Winning the 2014 NBA championship at the age of 37.
Here is what he told ESPN:
"I was carrying a very heavy load in my bag for what happened the year before," Ginobili said. "Being able to leave that aside, feel that I helped the team to accomplish that goal, was huge. A very important moment of my career. We did it with a great team, a team that played great in a fun way, altruistically. And I was already older. When I got here and we won the first championship, I didn't appreciate it. I didn't know what was going on, how hard it was. At 37, and after a couple of frustrating moments where we were very close, that was very fulfilling and a big joy."
As much of a pest as he may have been to opposing teams and their fans (I was a Suns fan during their rivalry with the Spurs in the mid-2000s), Manu Ginobili changed the game forever with his unorthodox style, implementation of the Euro step which has taken the basketball world by storm on all levels and his once in a generation kind of I.Q. on the court.
As great as the Spurs teams of the mid-2000s were, their championship season in 2013-14 was by far their most impressive as an aging core had the mental fortitude to come back after the most heart-wrenching way to lose an NBA title in league history in the 2013 NBA Finals and defeat that same Heat team with one of the best finals performances in history.
That 2014 Spurs team opened the door for the style of play that has lifted the NBA to new heights in its current golden era and that is something to be proud of.