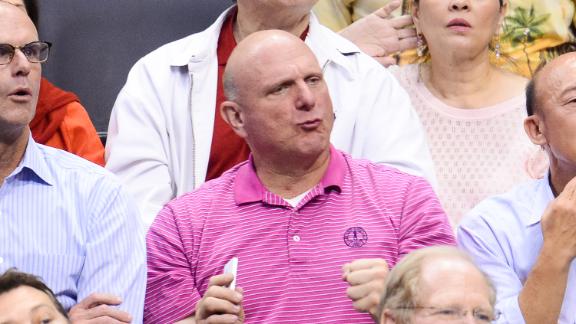 Despite the Clippers more recent run of success, there is absolutely no denying who rules the roost when it comes to professional basketball in Los Angeles, the Los Angeles Lakers.
The Clippers have always been No.2, the little brother, the low-level franchise that just happens to share an arena with one of the most illustrious franchises there is.
The Clippers and owner Steve Ballmer are tired of being second fiddle in their own arena and are ready for a place they can call their own.
Here is a quote from Ballmer courtesy of Helene Elliot of the Los Angeles Times:
"We're moving to Inglewood come hell or high water," he said of a proposed arena near the site of the stadium being constructed for the Rams and Chargers. "We gotta have a house. So we're working on a plan to get our own house. We want to get our own house. It turns out the way this works in L.A., which is much beloved to me, that if you start now you might be done in six years."
Ballmer is one of the most successful, wealthy and accomplished owners in professional sports, I think he gets this done whether it is in five years or 10 years.
This also explains why it seems like the Clippers prefer to remain competitive in lieu of tanking in order to help sway local politicians and local citizens to vote for the building of a new arena for the Clippers.