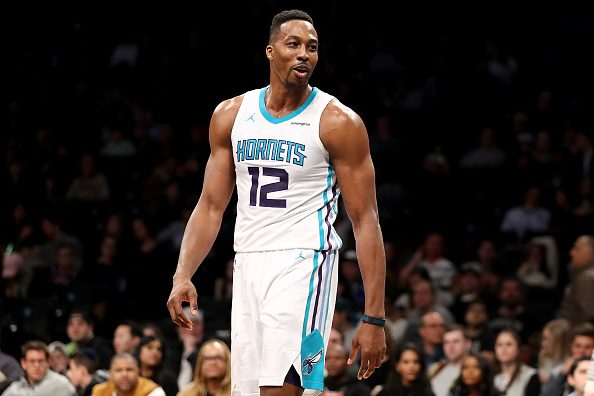 The transformation from beloved NBA superstar to NBA vagabond has been quick and perplexing for Dwight Howard.
Not long ago he was a 1st-Team All-NBA player and it was big news whether he was boarding a plane or not for a free agency meeting, now he is tossed around like a beach ball at a sporting event and struggles to find an NBA home.
After being traded by the Charlotte Hornets a day before the NBA Draft (becoming a yearly tradition for him) and being subsequently bought out by the Brooklyn Nets, it appears Howard has found a new home: our nation's capital.
Dwight Howard has finalized a buyout with the Brooklyn Nets and will sign a 1-year deal for the tax MLE with the Washington Wizards once he clears waivers, league sources tell The Athletic.

— Jared Weiss (@JaredWeissNBA) July 3, 2018
He will fill a big hole at the center position for a Wizards team that along with many other eastern conference teams has new life after LeBron's departure to the western conference.
The Wizards have been known for their locker room issues in recent years and with Howard's reputation he may not help, but he still has a better attitude, will likely have a better relationship with John Wall and brings a lot more to the table on the glass and defensively than previous center Marcin Gortat.
People may ridicule this move for the Wizards but I think it is a savvy one and can help them remain in the eastern conference elite this season with Boston, Philadelphia and Toronto.