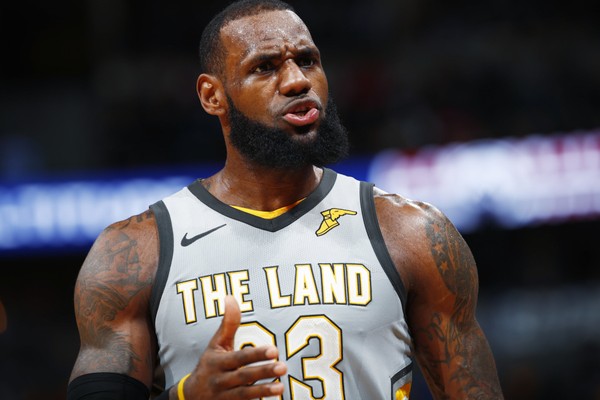 Given how early into free agency LeBron James decided to join the Los Angeles Lakers, most believe he had his mind made up on the matter for quite some time. But Philadelphia 76ers owner Josh Harris isn't in the majority. He thinks James legitimately thought about joining his team before heading to Hollywood.
From ESPN.com's Ohm Youngmisuk:
Speaking about their meeting with James' agent, Rich Paul, and Klutch Sports at the start of free agency, Sixers managing partner Josh Harris and coach and interim general manager Brett Brown reflected on the Sixers' chances of teaming James with Joel Embiid and Ben Simmons. . . .

"I think they considered us very strongly," Harris said of James' group Monday at the Las Vegas Summer League. "I think he — I would be speculating on how he makes his decisions, and I don't want to do that — but I think that they were really serious [about Philadelphia]. The fact that they took the meeting with us was something that they didn't view lightly, so I think that they were very serious about it."
This isn't an unfair assumption. LeBron didn't just give out meetings to any team during this go-round. He was even more selective than he was in 2014. He didn't show up to the Sixers' meeting in person; his camp handled talks.
That might have been something of a red flag. James, after all, had dinner with Magic Johnson before joining the Lakers. Throughout this abbreviated process, it always felt like it was the Lakers, and then everyone else. Another team would have needed to wow James with their basketball fit beyond measure to legitimately crack the sweepstakes.
And it's fair to say the Sixers were that team—the runner-up in these sweepstakes, if you will. They afforded James the opportunity to remain on his NBA Finals treadmill while setting himself up for championship-level relevance into his twilight. That no doubt had to appeal to him. It ultimately wasn't enough, but hey, the Sixers, as Harris notes, are at least able to say they got the opportunity to make their pitch.