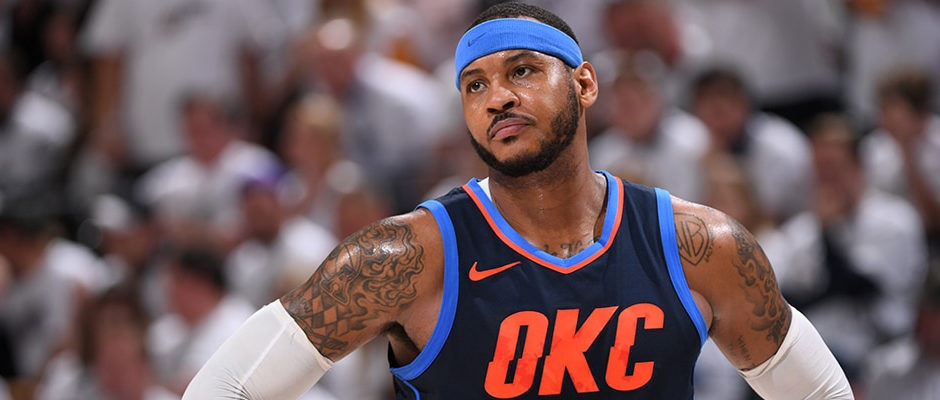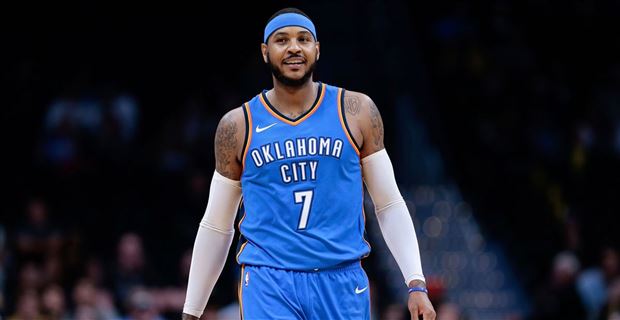 Carmelo Anthony's stature and perceived value around the league has fallen off of a cliff since signing a five-year, $124 million contract with the Knicks in 2014.
While Anthony still may be in denial about his status as a star player in the league, he is aware enough of this to know that he would garner nowhere near that level of a contract in free agency now and has agreed to opt into the final year and $27.8 million of his deal.
Sources: Carmelo Anthony has informed the Oklahoma City Thunder that he has opted into $27.9M deal for 2018-19 by not exercising his early termination option.

— Shams Charania (@ShamsCharania) June 23, 2018
Shortly after it came out that Anthony had opted in, he shared this on social media…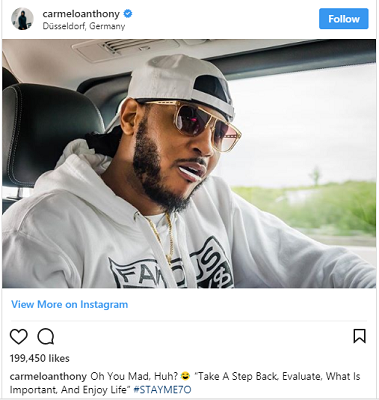 This was expected, but it's still bad news for a Thunder team that has little opportunity to improve their roster and has to hope that Paul George is willing to come back so that they can pay him max money and go way into the luxury tax to do it.
These two tweets breakdown the state of Carmelo Anthony's career at this point and the state of a franchise that looked to have a very bright future a half of a decade ago…
37 Players took 15+ shot a game last year, Carmelo Anthony ranked:

37th in PPG
37th in TS%
35th in eFG%

Could also argue he's the worst defender on the list and next season he's getting paid 28 million. Guys, it's bad.

— Josh Eberley ?? (@JoshEberley) June 23, 2018
2012-OKC too cheap to pay this:

Kevin Durant-16.6 Million
Russel Westbrook- 13.6 Million
JAMES HARDEN-13.7 Million

=43.9 Million.

2018- OKC (Potentially)

Russ Westbrook- 35.3 Million
Paul George- 30.3 Million
Carmelo Anthony-27.9 Million

=93.7 million.

— Ben Stinar (@BenStinar) June 18, 2018
The Thunder are hoping their same group can improve this season.