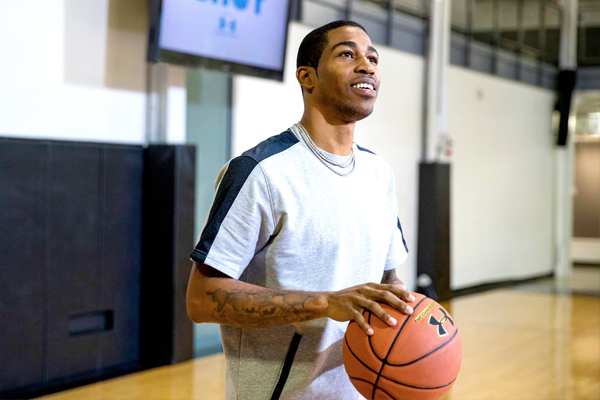 Episode 3 of UA Basketball's Shoot Your Shot Season 2 is now live on Youtube!
"Shoot Your Shot" is an entertainment series from UA Basketball that focuses on conversations in basketball and culture with a late-night talk show vibe. Host Brandon Armstrong (B-Dot) – known for his NBA athlete impersonations and comedic personality on Instagram – meets on the hardwood with celebrities and Internet influencers each week for a round of hoops and conversation.
This weeks episode Features bitcoin baller Marquis Trill, @marquistrill, with host B-Dot, Trill dives into the wave of cryptocurrency, speaks on the first time he went viral and mumble raps on the spot.
Check the episode to see why the social media phenom and 6 billion dollar man feels like a super saiyan after the series and speaks on the origins of his viral "hit the dab."
For it's second season, "Shoot Your Shot" will feature the likes of A$AP Twelvyy (rapper), Marquis Trill (entrepreneur, social media star), Marcus Scribner (Blackish), Omar Benson Miller (Ballers), Jacques Slade (Internet personality, vlogger), and more.
"Shoot Your Shot" runs weekly every Thursday at 2 pm EST on Under Armour Basketball's Youtube channel.