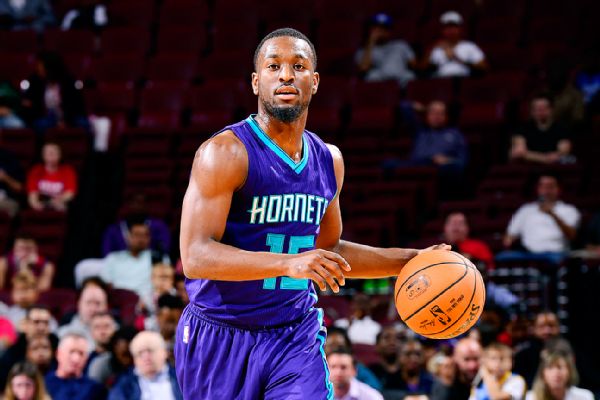 Count the New York Knicks as a player in the Kemba Walker sweepstakes should Charlotte Hornets owner Michael Jordan move off his asking price of a returning All-Star talent.
From Basketball Insiders' Steve Kyler:
When news that Charlotte's Kemba Walker might be available broke, Knicks fans pegged him as someone to go all-in for, however, Knicks sources say there was due diligence done there, but nothing got very far. The Hornets have been quick to downplay a willingness to move Walker, which likely is why the Knicks talk didn't get very far.
Jordan's reluctance to move Walker certainly could be playing a part in the stalled talks. But the Knicks' own situation might be a roadblock as well.
They're now almost five games back of the Eastern Conference's eighth and final playoff spots. Mortgaging the future for a 27-year-old point guard who probably won't bridge that gap by season's end could wind up being fairly reckless.
Yes, at $12 million this season and next, Walker is on one of the NBA's best contracts. But he'll also be 29 when he hits free agency in 2019, which is both sooner than you think and exactly when Kristaps Porzingis' next deal will take effect.
Knowing all this, the Knicks are likely, and rightfully, refusing to include both Frank Ntilikina and a future first in any deal. They may be more than willing to take back bad money—Michael Kidd-Gilchrist, Nicolas Batum, Marvin Williams—but the prospect of giving up two cost-controlled assets won't sit well when they're putting an artificial cap on their ceiling.
Dealing Ntilikina at all, in fact, may be off the table as a result. If the Knicks are prepared to take back any of Charlotte's unwanted deals, Jordan will need to except a package built around Enes Kanter's shorter-term commitment and New York's first this year. And selling that low on Kemba Walker is not something he should consider—not yet anyway.