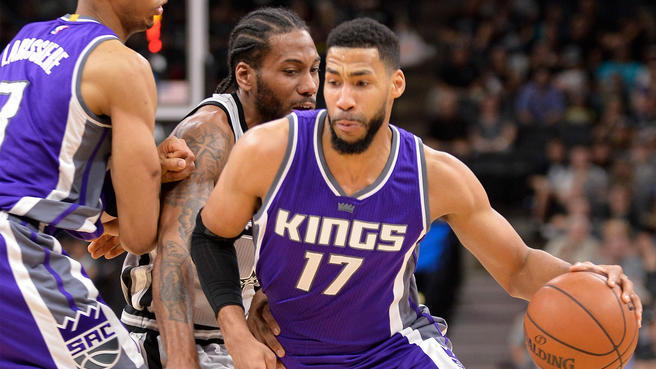 As we have become accustomed to for more than a decade now, the Sacramento Kings are not very good.
Despite having three 1st round picks in 2017 and signing numerous veterans, George Hill, Zach Randolph and Vince Carter, the Kings are still sitting at 12-25 and are last in the NBA in offensive and defensive rating.
Another one of those veterans who was brought in to provide some leadership and help improve the team while they develop their young players, Garrett Temple, is apparently a little fed up with their struggles and possibly effort.
"We don't guard a soul, haven't defended a soul. If you don't guard in the NBA, you're going to lose every game, I don't care who you play. We haven't defended whatsoever, at all, point blank." -Garrett Temple

— James Ham (@James_HamNBCS) January 3, 2018
Yikes. The numbers back up Temple across the board and this is an accurate statement that can veer in two directions with his teammates: motivate them and assert his leadership status to help them improve, or alienate them and cause some division among the team.
The Kings have some exciting young talent in DeAaron Fox and Buddy Hield, but they appear to be far away from anything close to contention in the NBA, as they have been for a while now.