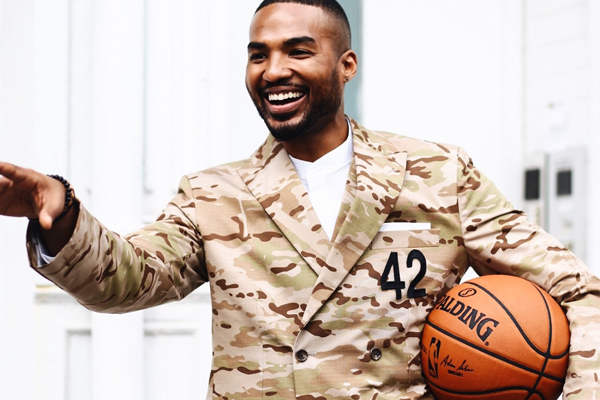 Mountain Dew announced over the summer that the brand would honor brand athlete and NBA MVP Russell Westbrook with a truly unique fashion outfit for his wardrobe: the first ever Triple-Double Breasted Suit. And just in time for tipoff of the 2017-2018 NBA season, the suit has arrived.
Created by American menswear designer Mark McNairy, the Triple-Double Breasted Suit pays homage to Russ' record breaking season and "Don't Do They" mentality – whether on the court dropping 50 point triple doubles, or off the court sporting flashy post-game outfits.
The suit includes several unique style elements that pay tribute to his historic campaign, including:
– Don't Do They: Russ' iconic rallying cry from his ASW commercial is featured on the underside of the jacket collar as a bold "THEY" crossed out in green
– 42: Russ' season-defining tripe double record is emblazoned on the jacket breast pocket
– Camo Pattern: DEW has a history with camo as does McNairy which made camo an obvious color choice.
The suit will be delivered to Russ as a gift from the DEW brand this week.