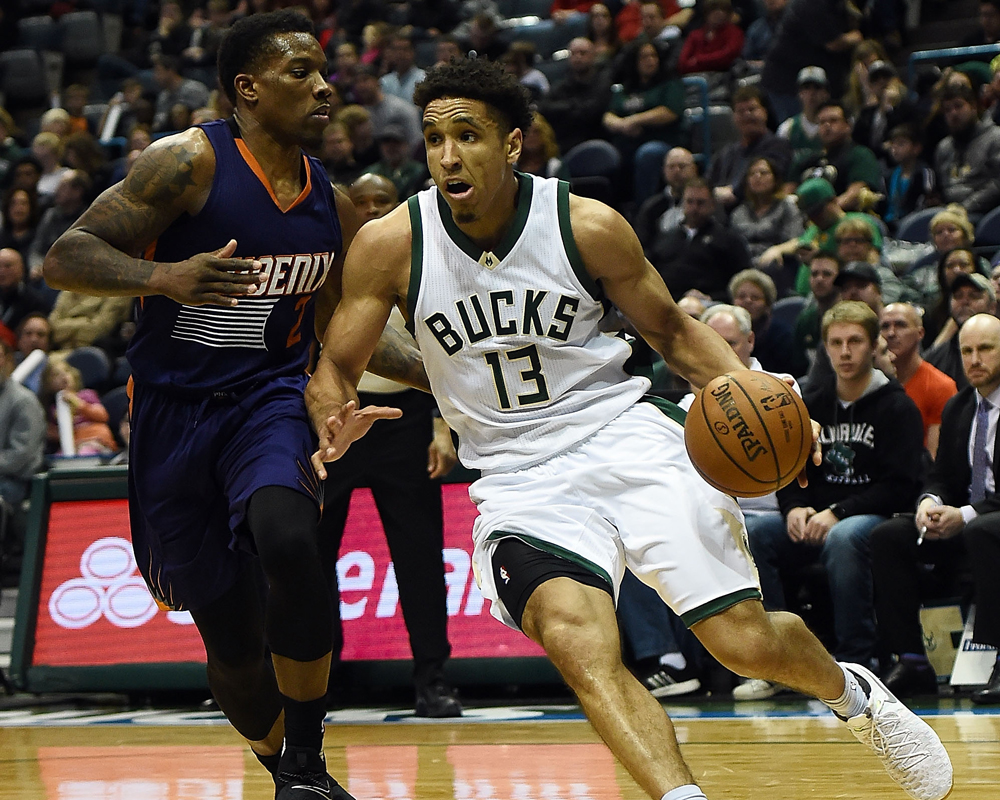 The Milwaukee Bucks want Eric Bledsoe.
They're just not sure at what cost.
According to the Racine Journal Times' Gery Woelfel, the Bucks have interest in trading for the Phoenix Suns' (apparently) disgruntled point guard, but they may not be willing to give up reigning Rookie of the Year Malcolm Brogdon as part of a potential package:
The Bucks, like a slew of other teams, are enamored with Bledsoe's scoring capabilities. With Jabari Parker expected to be sidelined until probably February, the Bucks are in need of an explosive scorer to complement Giannis Antetokounmpo and Khris Middleton. . . .

But sources claim the Bucks are somewhat reluctant to trade Brogdon, whose all-around game, unselfishness and maturity have meshed nicely with Antetokounmpo and Middleton.

The scuttlebutt is, if the Suns got their way, they'd acquire Brogdon and either veteran big man John Henson or former Suns forward Mirza Teletovic.
Some will think this sounds crazy. Brogdon won Rookie of the Year thanks to a week class. Bledsoe is a fringe star. The Bucks are trying to win with Antetokounmpo now. Why wouldn't they flip Henson and Brogdon?
To be honest, though, this isn't at all crazy. Brogdon, like Khris Middleton, is the perfect fit alongside Antetokounmpo. Unlike Bledsoe, he doesn't need the ball in his hands on offense. Sure, he'll run some pick-and-rolls, but he's content to work off the rock, as a spot-up shooter. He can also defend up to small forward—another thing Bledsoe isn't capable of doing.
Make no mistake: Bledsoe is the better player in a vacuum. But the Bucks aren't working in a vacuum. They're trying to craft their roster around Antetokounmpo, and there are certain instances in which fit trumps star power.
This feels like one of them.