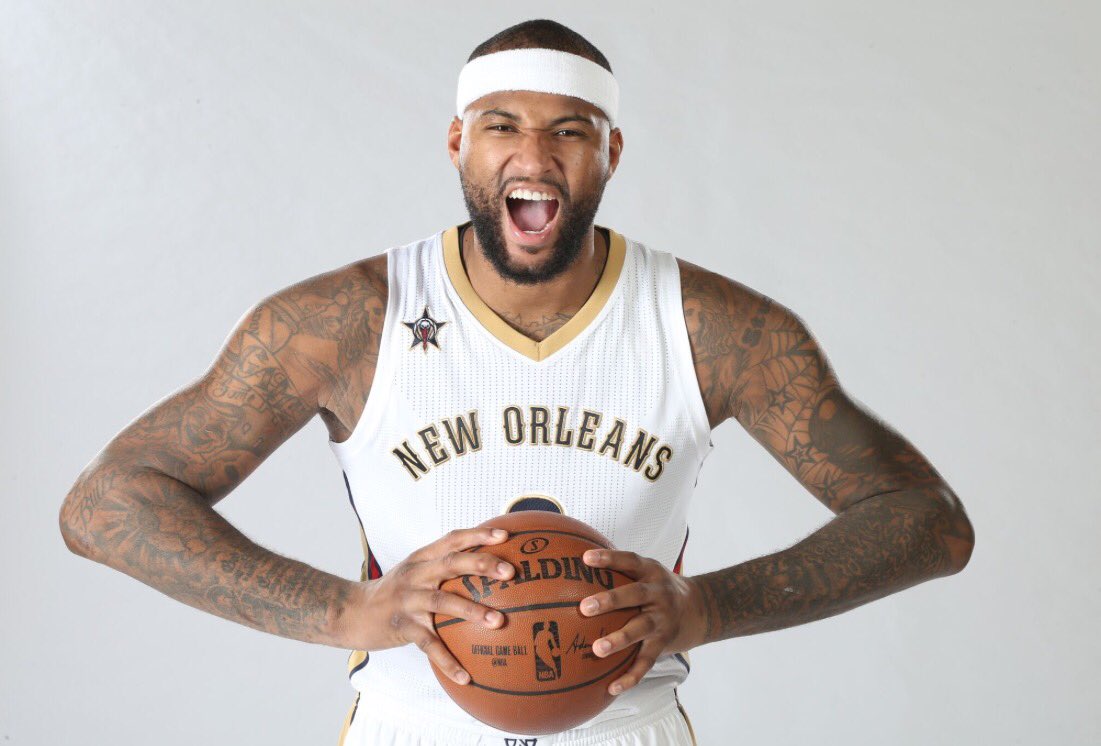 DeMarcus Cousins is officially excited to the leave the Sacramento Kings for the New Orleans Pelicans. Not so excited he'll commit to re-signing with them, but happy enough to, well, sound happy enough.
The Pelicans pulled out all the stops to make sure they were welcoming right way. Michael Lee detailed their efforts in a great featurette for the The Vertical, which you should absolutely read. But here's the excerpt we're most concerned with:
Cousins then engaged in a late-night text exchange with Davis that made him feel more confident that the move might well work out. He also chose the No. 0 to signify "new life." Asked if he planned on signing a long-term extension with the Pelicans this summer, Cousins said, "That's not a question I can answer right away, obviously, but I'm all in. Make the best of this opportunity and see what the future holds."
Plenty of people are worried about Cousins' demeanor in a new setting, and rightfully so. He has a short fuse, and what he considers passion comes off as detonative selfishness sometimes.
But the Kings never put him in a great situation. The closest they came was giving him head coach Mike Malone, whom they canned less than halfway into 2014-15 while Cousins was injured. There's a chance we see that a change of scenery, not to mention a competent running mate in Anthony Davis, will serve as the default fix to the stigma that, perhaps fairly, has plagued Cousins for most of his career.
By simply showing Cousins a more positive off-court organizational experience, the Pelicans position themselves nicely to retain the big man when he enters free agency in 2018.