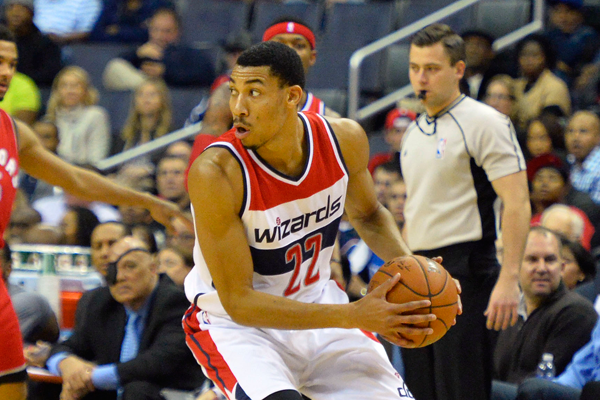 Imagine trying to get the Washington Wizards to trade Otto Porter.
Funny, right?
Now imagine the Los Angeles Clippers being the team that tries getting Washington to sell its stud wing.
Unfathomable, right?
Yes, and no. It's ridiculous in the sense it's never going to happen, but possible in the sense Los Angeles tried, per ESPN.com's Zach Lowe:
The Clippers are still kicking the tires on everything, including their pipedream of snaring Carmelo Anthony from the Kazoos without giving up any of their core four guys. They've called about almost every available small forward type, but no one is in a rush to take Jamal Crawford, Austin Rivers, and a distant first-round pick. That won't get them Wilson Chandler, and the Wiz threw their phones on the floor when the Clippers inquired about Otto Porter, per league sources.
This is kind of (read: most definitely) hysterical.
On the one hand, you can't blame the Clippers for trying. On the other hand, you sort of can.
Even if they were offering Blake Griffin and willing to take on Ian Mahinmi's deal, there's little zero incentive for the Wizards to make trade. You can guarantee them Griffin would re-sign this summer, and it still wouldn't make sense.
Porter is 23 and has emerged as one of the best shooters in the league. He is perfect for the what the Wizards are looking to build around John Wall and Bradley Beal. And while things will get tight when they pay him a max deal in restricted free agency, his burgeoning defensive value makes him worth it—a better asset and, perhaps eventually, player than Griffin.
The Clippers, clearly, know this.
Too bad for them the Wizards know it, too.