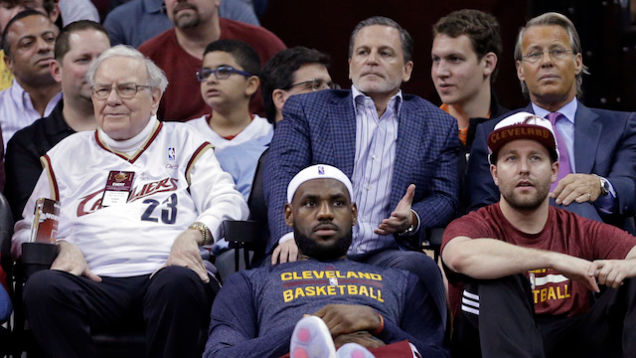 According to a story from Kurt Badenhausen on Forbes from last week, the Cavaliers were $40 million in the red for the 2015-16 season, a season in which they won the NBA title.
Here is an excerpt from the story:
Gilbert's massive commitment to spend whatever's necessary to win a title led to a loss of $40 million last season by Forbes' count in the sense of earnings before interest, taxes, depreciation and amortization.

Even with the massive influx of new national TV money this season, the Cavs are likely headed for another huge operating loss.
So how does a team with LeBron James on it that reached the pinnacle of its sport lose money? Luxury tax.
The Cavaliers have the highest payroll in the NBA for the 3rd straight season and will pay a luxury tax for the 3rd straight year since LeBron's return.
This year their roster bill is currently $154.7 million, $27.1 million of that is luxury tax.
That is part of the reason why many are frustrated with LeBron's calls for the team to do more to improve the roster. When you consider that Gilbert promised LeBron he would spend whatever is necessary to win and the strained relationship between them after Gilbert embarrassed and made himself look like a vengeful petty idiot to put it blunty when LeBron left for Miami in 2010, you can see how LeBron would be quick to question Gilbert for not keeping his word.
This report does factor in the value of having LeBron on your franchise, which increases the overall worth of the franchise as an asset and his effect on all of the other things that Gilbert owns including the naming rights, (it's Quicken Loans Arena), casino next to the arena and all of his other ventures and exposure or stature as a business tycoon.
I can bet any owner would give anything for the opportunity to have LeBron connected to their franchise no matter the cost.