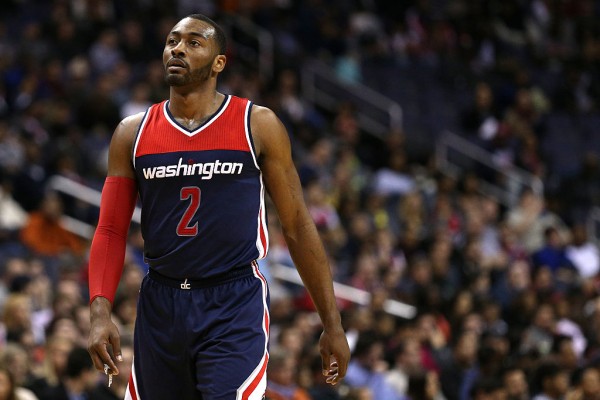 Now that John Wall has officially been named to his fourth NBA All-Star Game, what's he plan to do next?
Lead the Washington Wizards to the Eastern Conference Finals, obviously.
As the point guard said on TNT's Thursday night telecast, per Locked on Wizards' Ben Standig:
John Wall on TNT: "I see ourselves getting to the Eastern Conference finals. That's our goal." #Wizards

— Ben Standig (@BenStandig) January 27, 2017
So, like, this isn't an unreasonable goal.
Yes, the Wizards started the season 9-14, vacillating in and out of the playoff picture. But they are 16-6 since since, with a top-six offensive rating and top-10 defensive rating during that span, according to NBA.com. You have to recognize them as a threat when they've played like one of the East's three best squads for more than half the season.
The key is actually ending up as one of the East's three top playoff seeds. The Cleveland Cavaliers are going to get the No. 1 slot, because they are the Cleveland Cavaliers. Teams that grab second and third place ensure they don't have to go through the Cavaliers until the Eastern Conference Finals.
Washington checks in at No. 5 for the moment, but it's only 2.5 games off the second-place Toronto Raptors. And neither the Boston Celtics, who remain in third place, nor the Raptors have done a good enough job separating themselves from the rest of the field.
In the event the Wizards cannot snag a top-three playoff berth, they might be better off in sixth or seventh place. They wouldn't have home-court advantage through the first round, but with the East's middle class lumped so close together, playing on your own turf isn't necessarily as valuable as avoiding the Cavaliers for the first two seven-game sets.