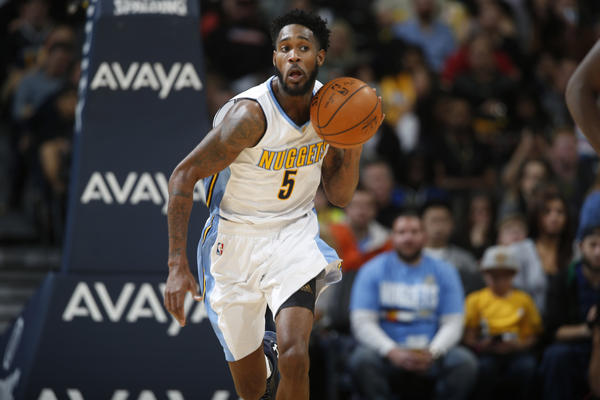 In the wake of a recent trade rumor, Will Barton has declared his allegiance to the Denver Nuggets.
Here's what the 25-year-old said, per The Denver Post's Christopher Dempsey:
"It's tough but you hear a lot of stuff going around," Barton told The Denver Post. "I don't pay any attention to it, I try not to let it enter my mind and enter things that I've got going on. I'm here, I like it here. I just try to work hard every day, perform, and just get wins for my teammates. That's all I care about, just focusing on the Denver Nuggets."

…

"They know I want to be here. It's no secret," he said. "I want to be a part of this core that gets it right. I feel like we're making huge strides. We're right there, kind of fighting for that eighth seed. I feel like we've just gotten our team completely healthy, and I want to be part of that and they know that."
Barton's comments come in response to Chris Haynes of ESPN.com reporting that the New Orleans Pelicans and Washington Wizards have shown interest in acquiring his services:
Washington, New Orleans among teams reached out to Denver to gauge availability of Will Barton, league sources tell ESPN. Exploratory now.

— Chris Haynes (@ChrisBHaynes) December 21, 2016
It makes perfect sense that Barton would want to stick with the Nuggets. Though his minutes situation could be fluid with Jamal Murray and Gary Harris both vying for playing time, Denver is where he turned into one of the most deadliest weapons off the bench.
For a player like him, who wasn't immediately an asset upon entering the NBA, this kind of stability is invaluable. He doesn't know how he'd fare elsewhere.
Unfortunately for him, this isn't the last we'll hear his name enter the rumor mill. The Nuggets are flush with assets and need to consolidate talent or at the very least open up minutes for certain guys. That makes them an easy target for teams looking to take fliers on impact names, such as Barton.