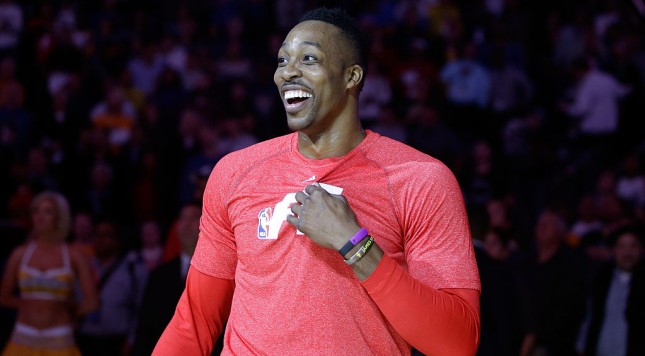 Dwight Howard has always loved a good laugh, apparently even if it's at the expense of his mother.
Howard told CBS Sports Radio Tuesday morning that he played a mini prank during the off-season by telling his mom that he signed with the Utah Jazz. She actually cried.
Hawks' Dwight Howard made his mom cry by telling her he signed with the Jazz https://t.co/lRxh9glGci pic.twitter.com/1M5kaZzBhz

— CBS Sports NBA (@CBSSportsNBA) November 15, 2016
Here is the quote from Howard on CBS Radio Tuesday morning:
"I played a prank on my mom," Howard said on the Doug Gottlieb Show on CBS Sports Radio on Monday. "I wanted to see her reaction, so I told her, I said, 'Mom, I just got this big contract, $150 million.' And she was like, 'Oh my God, from who?' I said, 'Utah Jazz,' and she started crying. And I said, 'Mom, sorry, I was just joking, I'm coming home to Atlanta.' And then she was super happy and my family was super excited."
Although it is never nice to play with your wonderful mother's emotions, telling her that you signed a $150 million contract to join a pretty good team in Utah, even if Utah is one of the whitest and coldest places around, still should warrant a slightly different reaction than pure sadness one would think.
Either way, we can all sleep well at night knowing all is well in the Howard household as he is playing in his hometown and having a renaissance season.