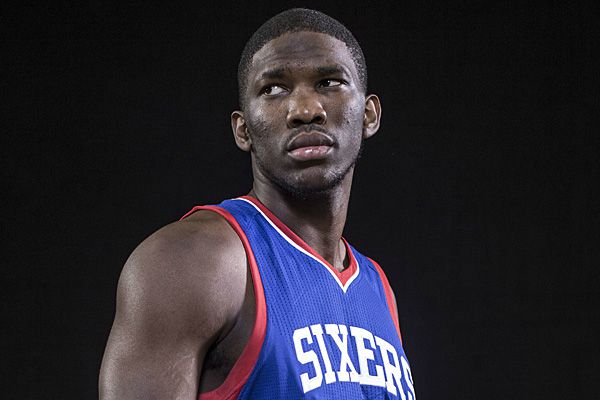 If the Boston Celtics had gotten their way ahead of the 2014 NBA draft, Joel Embiid would have never needed to trust in The Process.
On The Ringer's Bill Simmons' latest podcast, he divulged that the Celtics tried trading up for Embiid in 2014, who went with the third overall pick in that draft (transcription via RealGM):
"The Celtics were trying to trade the sixth pick that year, which ended up being Marcus Smart," said Bill Simmons. "They were trying to trade the sixth pick and the Brooklyn pick (17th overall pick) to move up to three to pick Embiid even though he was hurt."
Had the Philadelphia 76ers—or either of the two teams, the Milwaukee Bucks and Cleveland Cavaliers, in front of them—accepted that offer, the Celtics would look vastly different today.
Embiid wouldn't have been healthy enough to play, but the Celtics might not have made some of the other moves they did. Would they have traded Rajon Rondo? And if not, would they have found another way to pick up Jae Crowder? Would they have still dealt for Isaiah Thomas? Still chased Al Horford this past summer in free agency?
Given how well Embiid is playing, and how bright his future looks, this could be one of those painful what-if scenarios we rehash only too often.
But it won't be. Not even close.
The Celtics, while banged up at the moment, are in position to win the Eastern Conference's No. 2 or 3 seed. Embiid wouldn't have brought them much further, in part because he only just began his career, but mostly because the Cleveland Cavaliers still exist in this alternate reality. Plus, Marcus Smart is on track to become one of the most versatile defenders in the league.
Boston, then, needn't have any regrets.