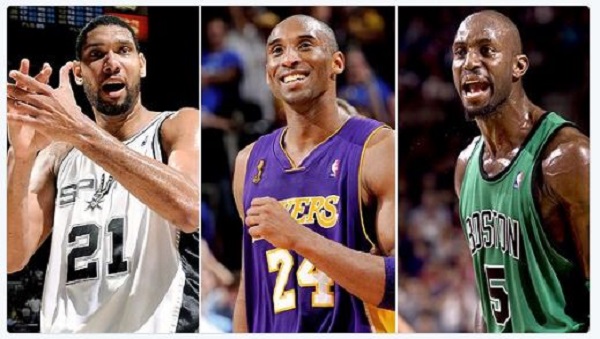 We are only a few weeks removed from the 2016 Naismith Hall of Fame Induction in which three of the most successful and culturally viable players of the past 20 years were inducted; Shaquille O'Neal, Allen Iverson and Yao Ming. This made the 2016 class one of the best in history for a number of reasons.
2016 has also seen the retirement of two and now potentially three of the greatest players of all time in Kobe Bryant, Tim Duncan and Kevin Garnett.
There is no guarantee at this point that Kevin Garnett would retire if he reaches a buyout with the Timberwolves, but the tide seems to be flowing that way. The 21 year veteran and the godfather of the recent generation of prep-to-pro players seems to be leaning toward hanging them up at the same time as his biggest adversaries.
Kevin Garnett appears to be headed for retirement. https://t.co/rcm7CURPRW

— SLAM Magazine (@SLAMonline) September 22, 2016
A class that includes three NBA champions and NBA MVPs that have been involved with 13 of the 18 NBA Finals since Michael Jordan retired in 1998 and three of the 20 greatest players in NBA history by almost anybody's estimation is pretty incredible.
It would be a pretty interesting dichotomy of personalities for the induction as well as all three are very different. Kevin Garnett has a maniacally passionate and outspoken but guarded personality, Duncan is a subdued, humble and private person and Kobe is an outgoing and more brash and confident personality type.
Seeing all three of them being enshrined on the same stage would be fitting and a perfect way to but a bow on the 2000s era of the NBA and the post Jordan world. The only person missing from the picture in that class would be Dirk Nowitzki.
I think it is time for Garnett to ride (or angrily strut) off into the sunset and the thought of a 2021 class featuring Duncan, Kobe and KG is perfect.