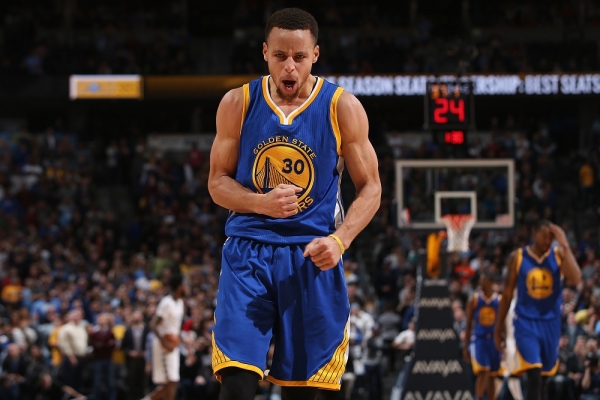 Stephen Curry is just like you, only waaaaaaay better at basketball.
Way richer, too.
But that wealth hasn't stopped him from becoming a man of the people. He, like many of us, uses the contemporary taxi service uber, per Mike Bresnahan of the Los Angeles Times:
Now the world knows: Stephen Curry, he of the MVP awards and sweet stroke, takes Uber just like the rest of us.

— Mike Bresnahan (@Mike_Bresnahan) June 1, 2016
This is pretty freaking cool. I mean, could you, as an uber driver, imagine rolling up to your location and picking up Stephen Curry?
Of course not. Even the people who actually pick him up don't believe it:
To Bay Area Uber drivers: Please relax if Steph Curry gets in your car. Curry: "I just kind of laugh and chuckle because they're surprised."

— Mike Bresnahan (@Mike_Bresnahan) June 1, 2016
It's kind of crazy that Curry can take Uber. He is beyond recognizable these days. What if his Uber driver gets star struck and freezes up behind the wheel? Or what if the driver won't stop yammering on like a nervous/annoying fangirl or fanboy?
Ah, well. Who cares. Curry seems to enjoy his Uber-ing.
The feeling is likely mutual from Uber's end.
After all, there's no way drivers in the Bay Area read this and don't immediately register to become Uber drivers on the off chance their next passenger is the NBA's reigning MVP and, more importantly, resident everyman.