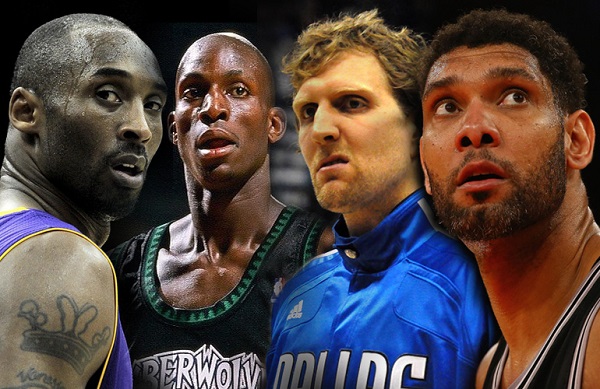 With Peyton Manning more than likely playing in his last NFL game this Sunday it got me thinking about all of the great NBA superstars of the 2000s era whose careers are quickly coming to an end.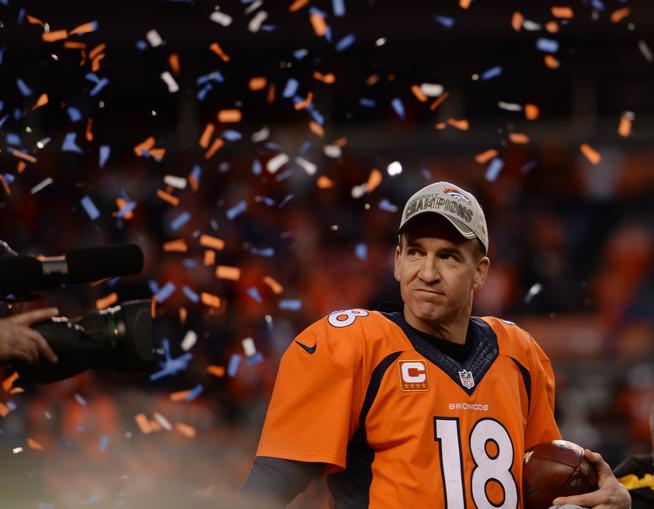 Many of the players, people like myself grew up watching and competing for titles and NBA awards, may very well may be playing their final season in 2015-16. We had their posters plastered all over our rooms, all in the twilight of their careers.
Seven of the best players of the 2000s era, Tim Duncan, Kobe Bryant, Dirk Nowitzki, Kevin Garnett, Paul Pierce, Vince Carter and Manu Ginobili may all retire at the end of the season and officially end a great era of NBA basketball.
growing up watching the nba during the 2000s era makes this vid so hard for me to watch. dont want it to end tbh. https://t.co/5GmTm3bHbd

— dasan (@DasanChen) December 22, 2015
Although some of the other greats who were drafted in the late 90s and starred in the 2000s have already retired like Steve Nash, Ray Allen, Tracy McGrady, Shawn Marion, Chauncey Billups and Allen Iverson (it's a shame he didn't have more longevity), the four greatest players to be drafted between 1996 and 1999: Duncan, Kobe, Dirk and KG, all appear to be giving their curtain call to their millions of fans around the world (with the possible exception of Dirk who hasn't stated any desire to retire.)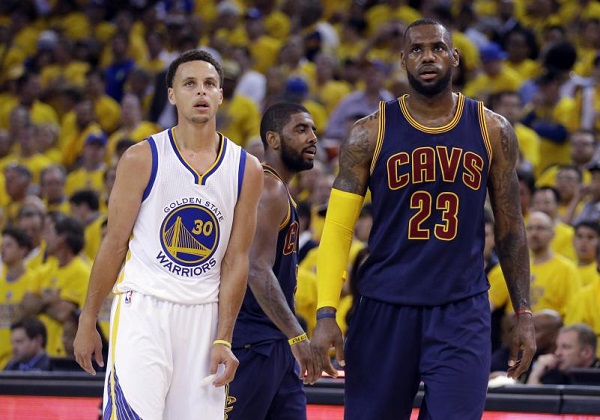 Although the NBA is currently in as good a place as it's ever been with a number of marketable stars who are in or entering their primes like LeBron, Steph Curry, Kevin Durant, Russell Westbrook, Blake Griffin, James Harden and Anthony Davis to name a few, the league will feel a little empty without Kevin Garnett's maniacal intensity, Kobe hitting fadeaways in purple and gold, Tim Duncan leading the Spurs to titles, Dirk knocking down awkward, one-legged jumpers, Vince Carter exploding to the rim, Paul Pierce knocking down clutch shots and Manu Ginobili Euro-stepping his way into our hearts.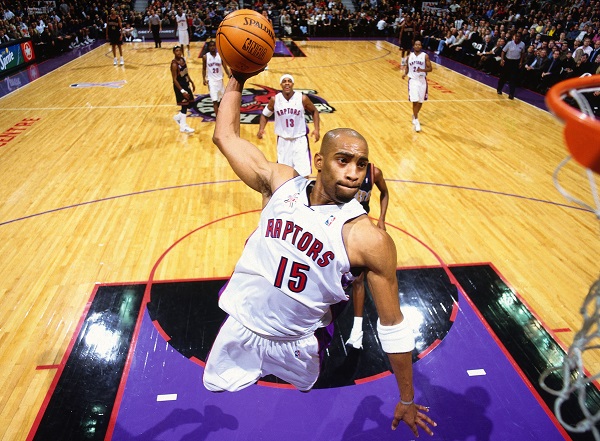 These were the guys who helped the NBA move on from the Michael Jordan era and paved the way for what the NBA has become in 2016.
As a wise man once said all good things must come to an end. This will more than likely ring true for hall of famer Peyton Manning whose career will end this Sunday during Super Bowl 50 and will hit NBA fans come this spring.
So regardless of how you may feel about a particular star of the 2000s generation in the NBA, take some time to savor watching them trot out on an NBA court for their final games, before you know it those days will be gone.