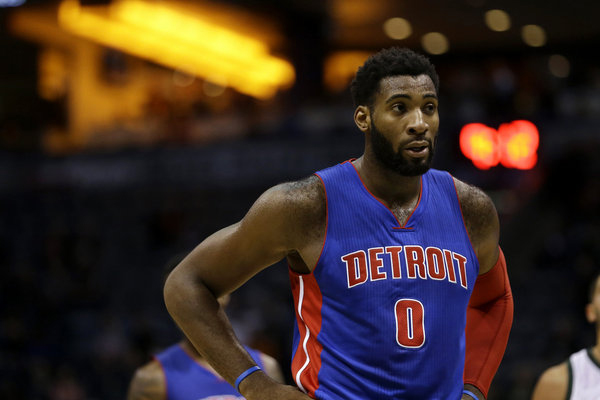 The Rockets-Pistons battle last night was not only highly entertaining and featured some classic performances but was also very bizarre.
The Rockets trailed the Pistons by nine at halftime and employed the highly controversial "Hack-A-(insert player name)" strategy to new levels when fouling Drummond during the third quarter.
They started seldom used second-year small forward K.J. McDaniels in the second half and he fouled Drummond five times in nine seconds, yes read that again five times in nine seconds.
K.J. McDaniels fouled Andre Drummond 5 times in 9 seconds https://t.co/qZALdbX6Q0

— Bleacher Report (@BleacherReport) January 21, 2016
The strategy worked as the Rockets tied the game within three minutes and the Pistons were forced to sub Drummond out of the game.
Andre Drummond shot 28 free throws in total in the second half and finished the game an ugly 13-for-36 from the free throw line. His 23 missed free throws are the most in NBA history.
Andre Drummond (13-for-36) broke the NBA record for most free throw attempts missed in a game Wednesday night. pic.twitter.com/8t6DlytXXC

— ESPN Stats & Info (@ESPNStatsInfo) January 21, 2016
He missed more free throws last night than Steph Curry has in 43 games this season…
Crazy Stat of Day: Andre Drummond missed more FT (23) last night than Steph Curry has missed all season (22). pic.twitter.com/IlKRSuPq1f

— SportsCenter (@SportsCenter) January 21, 2016
Speaking for all basketball fans and purists I plead for the NBA to outlaw the hack a whoever strategy or players like Andre Drummond and DeAndre Jordan could make life much easier for themselves and learn how to shoot a free throw.