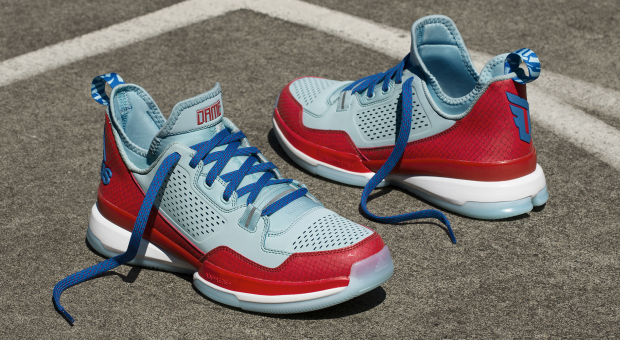 Inspired by the AAU basketball team that Damian Lillard played on as a kid in California is this new adidas D Lillard 1 colorway.
For the 'Oakland Rebels' adidas D Lillard 1, the nickname comes directly from the youth basketball program in Oakland, California that Damian was apart of. During his tenure with the team, Lillard recalls that they didn't have a sportswear sponsor so him and his teammates had to raise money for their travels and equipment (which includes sneakers).
Now with his own signature shoe, Damian Lillard hasn't forgotten what that experience was like and made the conscious decision to outfit the current Oakland Rebels with their own D Lillard 1 edition and outfit them with adidas gear. Very admirable.
Damian Lillard also added his own personal touch to the 'Oakland Rebels' D Lillard 1 by making a unique #4BarFriday rap which is seen on the insoles (and could be read below):
Oakland Rebel childhood.. working hard but over looked
My story's inspiration ain't no secrets I'm an open book
Hardwood back boards the rims don't even break away
Taught us how to grind.. proud to say we learned the Raymond way.
The 'Oakland Rebels' adidas D Lillard 1 releases on Friday, July 10th for $105 on the adidas webstore.