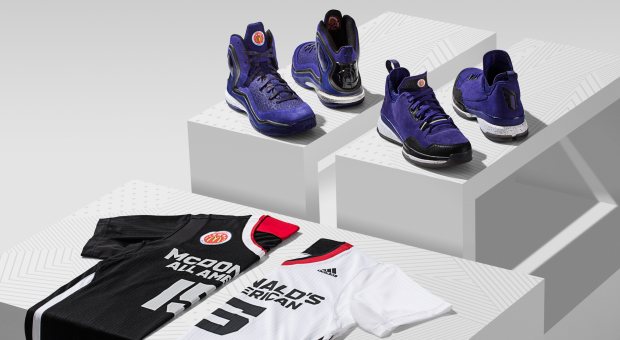 When it comes to high school basketball, there isn't many bigger stages than the All-American Game. Take a look at uniforms that those selected to the 2015 All-American class will wear.
Constructed with the same textiles that the current NBA uniforms use, the 2015 All American Games jerseys feature sweat-wicking technology in areas where perspiration builds up (back & sides) as well as reflective layer behind the jersey numbers for that extra pop.
While no part of the uniforms are for sale, adidas does have a limited run of the Player Exclusive colorways of the D Rose 5 Boost and D Lillard 1 that the participants will be wearing in tonight's game. There are also adidas x McDonald's All-American Games pullover hoody available on the webstore.