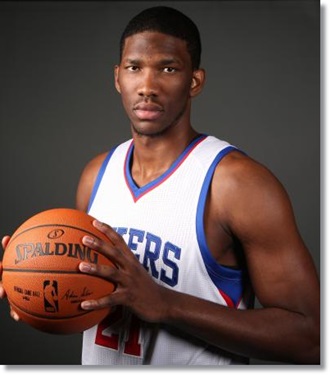 For 2 seasons now, the Philadelphia 76ers have been going through a very public franchise rebuild, as they clearly try to pile up losses and accumulate high draft picks.
Experts, fans, and even other NBA personnel have been on the fence on whether the "tanking" will work, but Philly is apparently set on letting the losing play out and rebuilding around Lottery selections like ROY Michael Carter-Williams,  Nerlens Noel, Joel Embiid, and International star Dario Saric.
Philadelphia has had bad luck with their big men, dating back to #2 overall draft pick in 1993, Shawn Bradley, whom many consider one of the biggest busts in NBA history.
In 2012, the 76ers made a disastrous decision to take a flyer on oft injured big man Andrew Bynum, who promptly missed the entire 2012-2013 due to a puzzling knee injury, which in turn led to an upper management and coaching change and a new philosophy to blow up the roster.
The following season, Philly selected former University of Kentucky big man Nerlens Noel, who missed an entire season, rehabbing a torn ACL injury sustained in college.  Although he has shown some flashes on how good an NBA player he can one day be in '14-'15, the jury is still widely out on the 7 foot shot-blocker.
In the 2014 NBA Draft, Joel Embiid was taken by Philly with the 3rd overall selection, as it was quickly revealed that the Kansas center would miss an entire season, to both help the "tank" and give his surgically repaired foot a full season to heal.
Adding another Lottery pick in 2015 to the core of MCW, Noel, Saric, KJ McDaniels, and Embiid may start to pay some dividends as soon as next season when all or most of the prospects finally get on the court together.
But according to Philly.com, Embiid reportedly has ballooned to well over 300lbs, has clashed with the coaching staff, and has blown off crucial rehab sessions, that are eerily reminiscent of Bynum, who never made it onto the court in a 76ers uniform…..
Embiid has a weight issue. Although the Sixers wouldn't disclose his weight, a source said he's close to 300 pounds after being 250 pounds at Kansas last season.

His work ethic is being questioned by some inside the organization.

And a blowup with assistant strength and conditioning coach James Davis is one of the reasons he was sent home during the team's recent West Coast road trip. …

The Sixers are trying to address the added weight. Embiid, however, hasn't always been a willing workout participant, according to sources. He's even blown off conditioning drills, one source added.

An altercation with Davis during the West Coast trip, coupled with Brown's wanting him to be in "more of a structured, stable environment," pushed the Sixers to send him home, the sources said.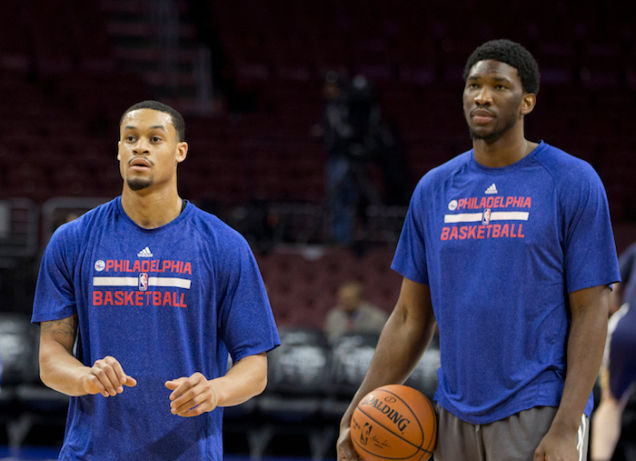 To be fair, Embiid has missed major time, both in Philadelphia and at Kansas, due to a myriad of injuries, and he did go through a tragic situation losing his 13 year old brother, who passed away earlier this season in Africa.  But should Philly begin to press the panic button on yet another temperamental and problematic big man? Check out this video showing Embiid this week shooting around in his new plus sized body….
Allen Moll has been a lifelong NBA and NCAA College Basketball fan who watches and studies games religiously, and coaches youth basketball in his native Lehigh Valley region of Pennsylvania. Allen has also provided content to Bleacherreport.com, Upperdeckblog.com, Cleveland.com, CSN Philly.com, Buckets Magazine, in addition to being a tenured NBA and NCAA columnist for TheHoopDoctors.com.