March 19, 2012 – Allen Moll
By now, even the most casual college basketball fan has heard of University of Kentucky's fabulous freshman Anthony Davis. He's already won the SEC Freshman and Defensive Player of the Year Awards and even has a good chance of winning the Naismith Award, given annually to college basketball's top player.
While Davis continues his assault on the shot-blocking record books all the while helping his Wildcats to another 30 win season and most recently a spot in the Sweet 16 of 2012 March Madness, Davis is known for something other than his hoops skills….his unibrow.
Instead of making a mockery of the one continuous piece of facial hair, Big Blue Nation has chosen to embrace, and even celebrate the one continuous eyebrow, even selling t-shirts for everyone to join the "Bow To The Brow" movement that has begun sweeping the nation.
Even Davis' own mother was spotted in the crowd of a recent University of Kentucky SEC Tournament game sporting a unibrow/Batman-themed mask, while cheering on her son.
But one crazed UK fan has taken his love of the uni-brow to a whole other level by choosing to shave the brow into his chesthair…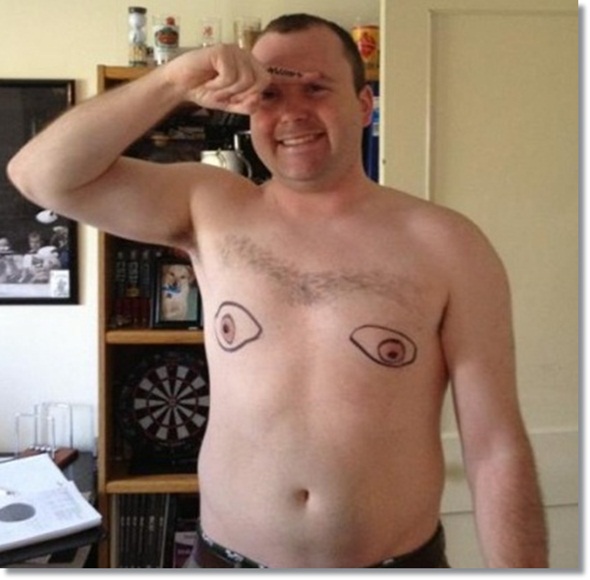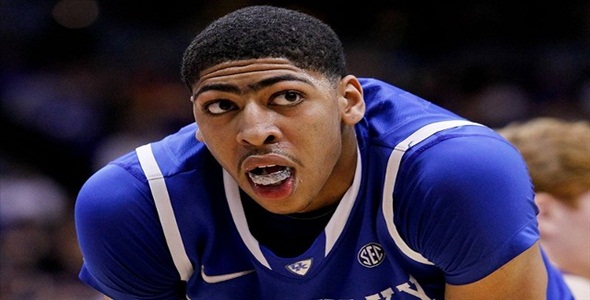 Allen Moll has been a lifelong NBA and NCAA College Basketball fan who watches and studies games religiously, and coaches youth basketball in his native Lehigh Valley region of Pennsylvania.  Allen has also provided content to Bleacherreport.com, Upperdeckblog.com, Cleveland.com, CSN Philly.com, Buckets Magazine, in addition to being a tenured NBA and NCAA columnist for TheHoopDoctors.com.