August 8, 2011 – The Hoop Doctors
I'm not one for this size of tat myself, but Chris Bosh all the power to you my friend. Check out the detail of the work done by Chris' tattoo artists that he flew out to an island in Anguilla to work on his back. Photos after the jump, and here is what the artist had to say about the tattoo:
Now, I know nothing of Anguilla so I couldnt imagine where we were going, but let me tell you, if I could even begin to imagine how sick this place was, I still wouldnt have imagined what I saw.

Adam tatted Chris for almost 3 days straight and managed to tatt Geno during one of periods when Chris was resting. Chris' pieces aren't done yet in case you're wondering why I didnt post a pic of the finished product. We'll probably have to go back before the season starts. He's already about 40 hours in…looks like its going to be another 20 hours based on the amount of detail thats going into it all.

During the time that Geno was getting tatted, Chris and I headed outdoors to take some shots. It reminded me of when he used to live in Toronto and we went for a shooting excursion at U of T.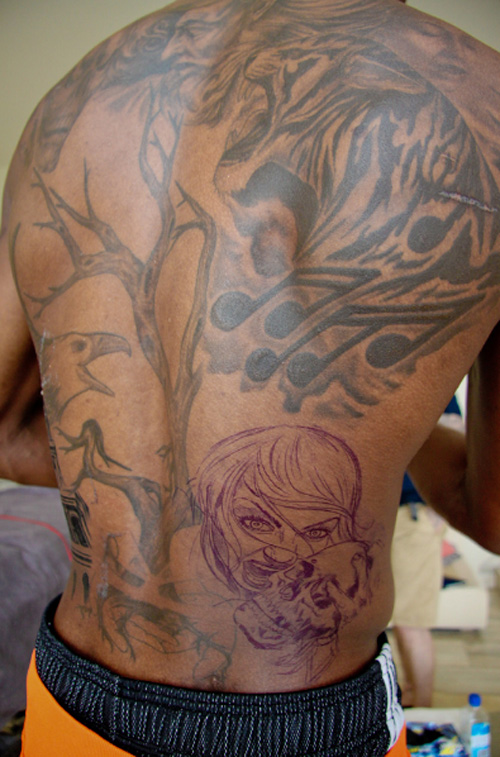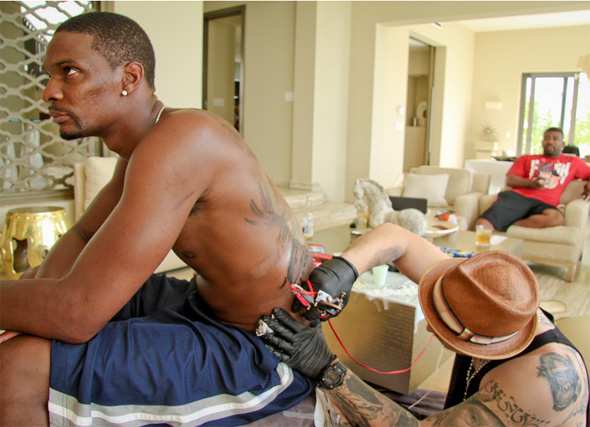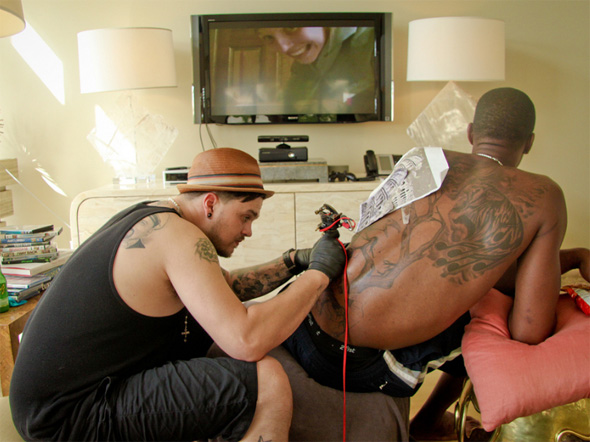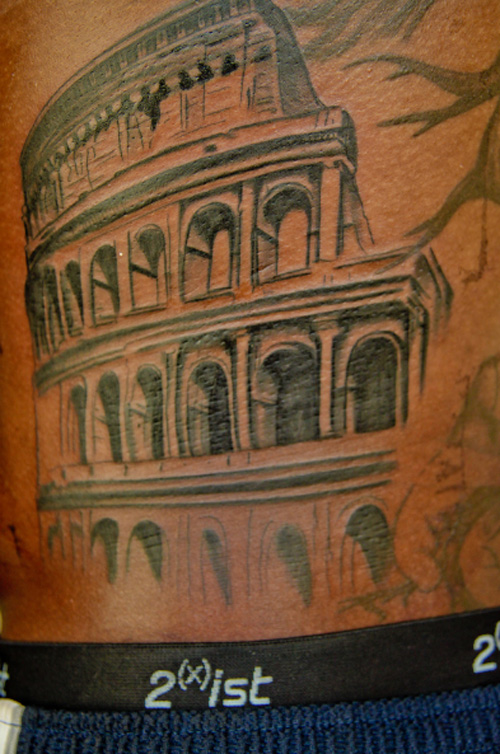 H/T to Lost in the Wilderness for the images.